As the market becomes saturated with numerous options, it becomes essential to weed out the illegitimate ones. SprimesFX is one such broker that has garnered attention for all the wrong reasons. This article will delve into the key aspects of SprimesFX, highlighting its potential dangers to potential investors.
Company Overview
SprimesFX presents itself as an online trading platform that offers various financial products and services. According to their website, they claim to provide a wide range of trading options to suit the needs of both beginner and advanced traders, including forex, stocks, indices, and commodities.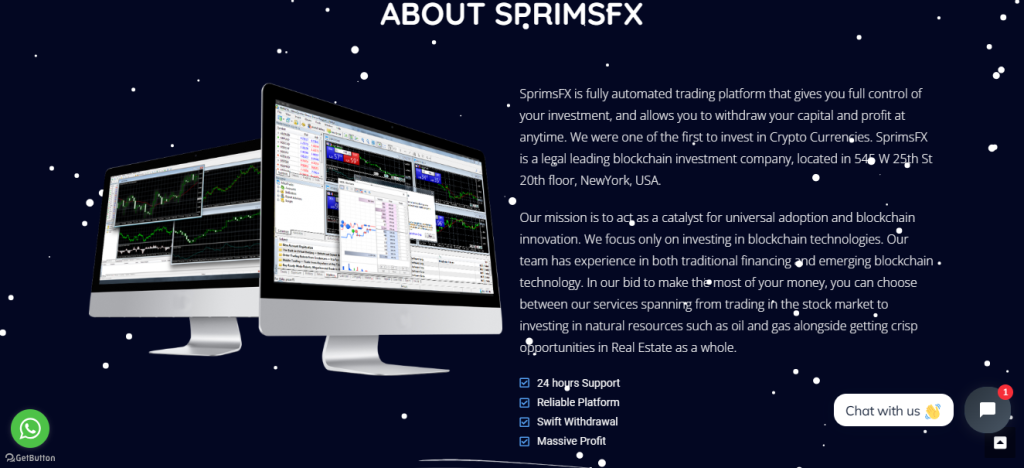 They are located in the USA and claim to have many features and advantages for the users. Now, it is imperative to check their legitimacy from the country's financial regulatory authority.
Does SprimesFX Have Any License?
In their certificate section, they show two certificates from The Financial Commission and another from the Belize International Financial Services Commission.
Now, when we searched with the first one, we found nothing. This is clear that they are lying about this license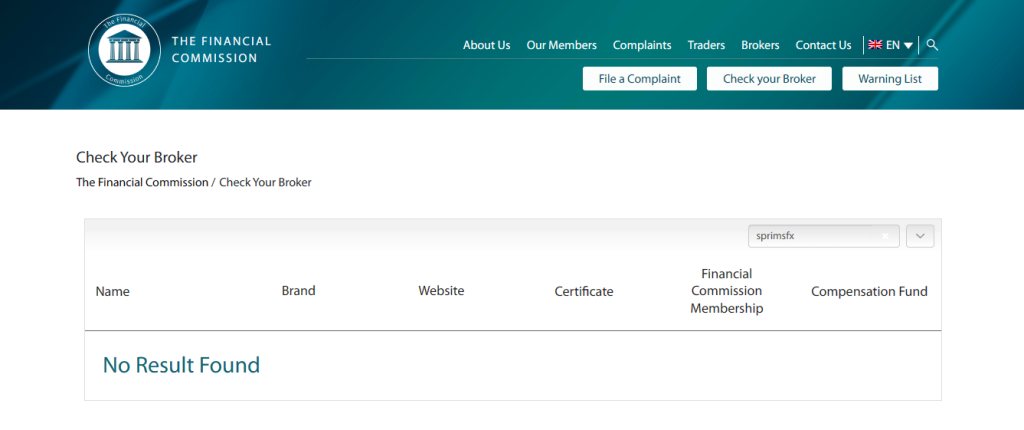 Is SprimesFX Regulated By Any Authority?
SprimesFX does not appear to be regulated by any recognized authority. We also checked the Belize Financial Services Commission website and the result was the same. Also, as they are located in the USA, they could not provide any regulation information.
Pros and Cons:
While there may be advantages to using SprimesFX, such as a user-friendly interface and a wide range of trading products, the cons far outweigh the pros. The lack of regulation, absence of license, and negative user experiences make it difficult to trust this broker.
How Does SprimesFX Reach Their Prey?
SprimesFX typically targets potential investors through aggressive marketing tactics such as cold calling and unsolicited emails. They often promise unrealistically high returns, enticing victims into depositing money into their accounts.
Technical Details
Minimum Deposit:
SprimesFX requires a minimum deposit of $500 to start trading. This is much higher than the market standard. Legit brokers start from $100-$250.
Trading Platform:
SprimesFX claims to offer only mobile applications. They offer their platform only from the mobile app.

Spread:
The spread refers to the difference between the buying and selling prices of a currency pair or financial instrument. SprimesFX's spreads are not disclosed on their website.
Leverages:
Leverage allows traders to magnify their trading positions. SprimesFX offers high-leverage options, which can be enticing for traders seeking larger profits. However, it is crucial to keep in mind that higher leverage also increases the risk of significant losses.
Packages and Products They Offer:
SprimesFX offers a range of trading products and packages to entice potential investors.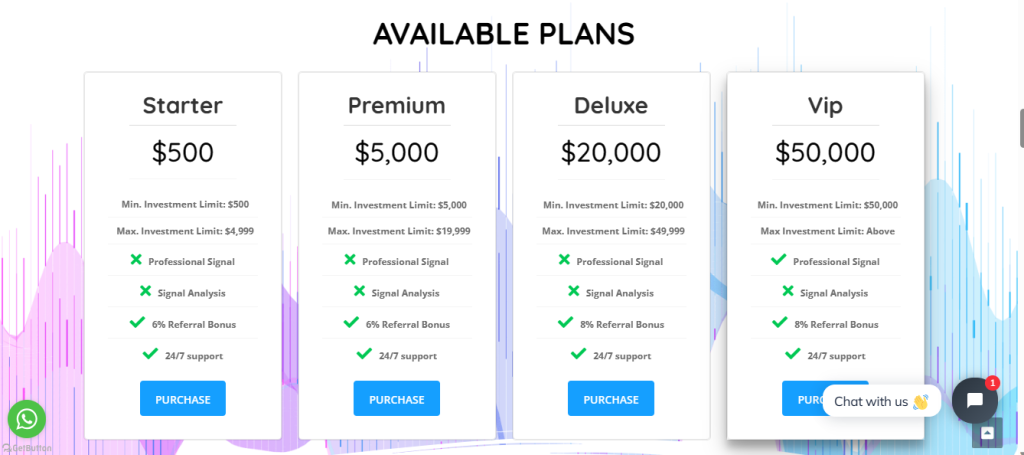 Withdrawal and Deposit Method
They claim that they accept all kinds of deposits and withdrawal methods.
What Do Their Previous Traders Say?
The experiences of previous traders paint a grim picture of SprimesFX. Multiple online forums and review websites are filled with complaints of lost funds, poor customer service, and unfulfilled promises. It is evident that SprimesFX fails to deliver on its claims.
Summing Up: Why Should Not You Trust SprimesFX:
SprimesFX's lack of regulation, absence of a valid license, negative user experiences, and poor withdrawal processes all contribute to a strong case against trusting this broker. The risks and potential losses far outweigh any perceived benefits.
If Bad Things Happen, Where Can You Get The Quick Solution?
In the unfortunate event of falling victim to SprimesFX or any other scam broker, it is essential to seek professional assistance. We can help you to get a quick solution. Our free consultation calls and recovery service recommendations can help in recovering lost funds and guiding you accordingly.
File A Complaint
Against Scam Broker's
Final Thoughts
Investing in the financial markets carries inherent risks, and choosing the right broker is crucial for success. SprimesFX, with its lack of regulation and questionable practices, raises red flags that should not be ignored. Investors are strongly advised to conduct thorough research and choose licensed and regulated brokers for a secure and reliable trading experience.
You Can Read Our Other Scam Reviews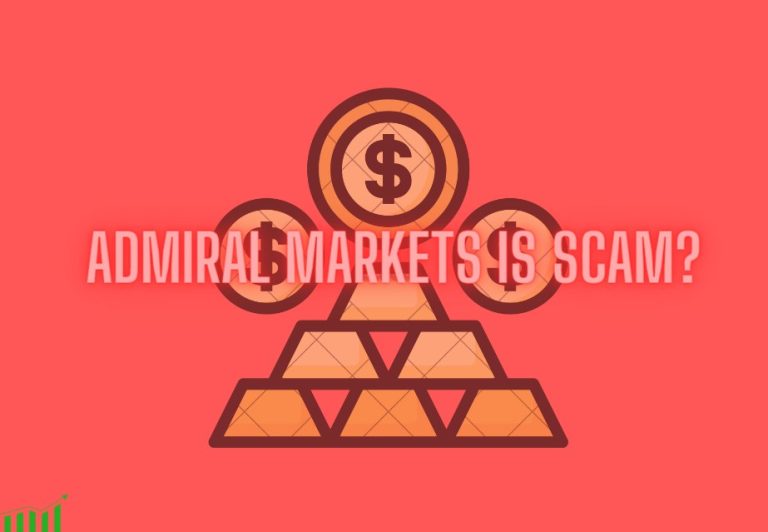 Admiral Markets is a forex and CFD broker that has been in operation since 2001. The company is headquartered in the UK and is regulated
Read More »