Navigating the complex world of online trading can be daunting, especially with the presence of fraudulent brokers lurking in the shadows. One such broker that has been causing concern is First Ratio, which promises lucrative returns but ultimately leaves unsuspecting traders empty-handed. In this article, we will delve into the deceptive tactics used by First Ratio and shed light on their untrustworthy practices.
Company Overview

First Ratio presents itself as a reputable online trading platform, enticing users with the promise of financial success. However, a closer look reveals a lack of transparency regarding their background and ownership.

They are registered in Hong Kong, but their office is in Thailand. We all know that these two countries are popular for world-class scams in all sectors. They did not mention their establishment date or management team.
Lack of Licensing and Regulation
One crucial aspect to consider when choosing a broker is whether they are licensed and regulated by reputable authorities. Unfortunately, First Ratio does not hold any valid license or registration from recognized financial regulatory bodies. They only mention about a license from the National Futures Association in the USA.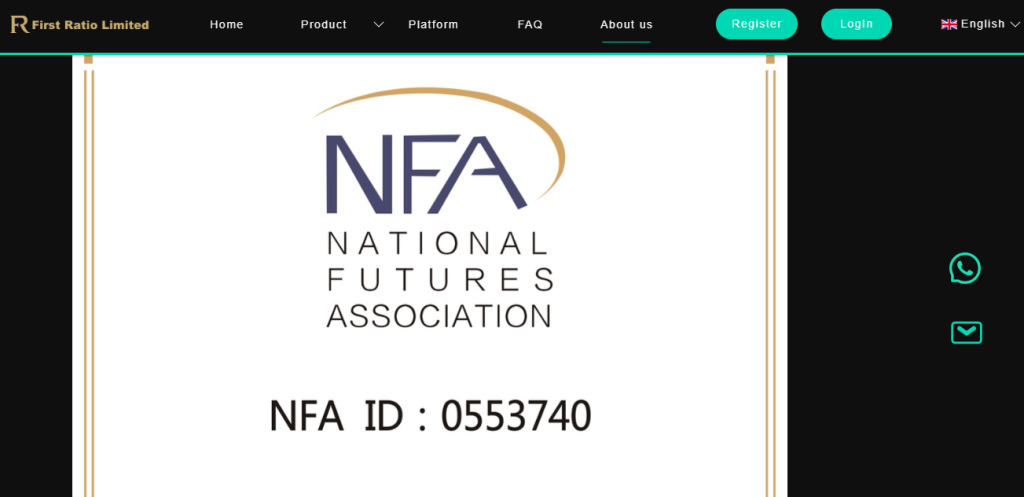 NFA does not regulate any organization. They only provide directory registration services.
Pros and Cons
To provide a comprehensive picture, it is essential to examine the pros and cons of engaging with First Ratio. However, the cons heavily outweigh any potential benefits, as the lack of regulation and transparency raises significant doubts about the integrity of their operations.
How Does First Ratio Reach Their Prey?
First Ratio targets unsuspecting individuals through aggressive marketing strategies, promising quick and substantial returns. They employ persuasive tactics, often preying on vulnerable or inexperienced traders. These tactics create an illusion of credibility and desirability, making it easy for potential victims to fall into their trap.
Technical Details
First Ratio's website appears professionally designed, featuring a user-friendly interface that may impress less discerning investors. However, its slick appearance should not overshadow the lack of substance beneath the surface. The absence of essential technical details, such as information about the company's history and team members, further raises suspicions regarding their legitimacy.
Minimum Deposit and Trading Platform: 
First Ratio lures traders in by advertising a low minimum deposit requirement. However, this deceptive offer should not overshadow the potential risks involved. Furthermore, their proprietary trading platform lacks the necessary sophistication and reliability found in trusted platforms, limiting traders' ability to make informed decisions.

According to their website, they provide the MT5 platform. Though, we did not find any demo or image of their platform.
Spread and Leverages:
First Ratio often fails to clarify the spreads and leverages offered in their trading practices. This lack of transparency can lead to unfavorable trading conditions and expose investors to unnecessary risks. Traders must have a clear understanding of these terms before engaging with any broker to protect their investments.
Packages and Products Offered

First Ratio entices traders with various packages and products, promising higher returns with each upgraded tier. They provide Forex, Crude Oil, Precious Metal, and Index. Though we did not find any proof for the other products except Forex.
Withdrawal and Deposit Methods
Unsurprisingly, First Ratio presents significant obstacles when it comes to withdrawing funds, often requiring excessive documentation and imposing lengthy withdrawal processing times. Furthermore, they support limited deposit methods, making it harder for traders to access their funds or add funds to their accounts.
Feedback from Previous Traders
Numerous complaints and negative reviews about First Ratio can be found online, revealing the extensive damage caused by this questionable broker. Traders recount stories of lost investments, unreachable customer support, and denied withdrawals. These accounts serve as a clear warning against placing trust in the First Ratio.
Summing Up: Why You Should Not Trust First Ratio
First Ratio's lack of regulation, transparency, and deceptive marketing tactics should serve as strong indicators to avoid engaging with this broker. Unsuspecting investors risk falling victim to their scams and losing their hard-earned money. It is crucial to exercise caution and opt for regulated and transparent brokers to ensure a safe and secure trading experience.
If Bad Things Happen, Where Can You Get the Quick Solution?
In the unfortunate event of falling victim to a scam broker like First Ratio, it is essential to seek assistance from professionals experienced in recovering lost funds. We offer free consultation calls and recommendations for reputable recovery services that can help you in the process of recovering your finances.
File A Complaint
Against Scam Broker's
Final Thoughts
First Ratio may present itself as a credible option for online trading, but behind its polished facade lies a web of deception and risks. Traders must conduct thorough research, consult reputable sources, and choose regulated brokers to safeguard their investments and navigate the online trading world successfully.
You Can Read Our Other Scam Reviews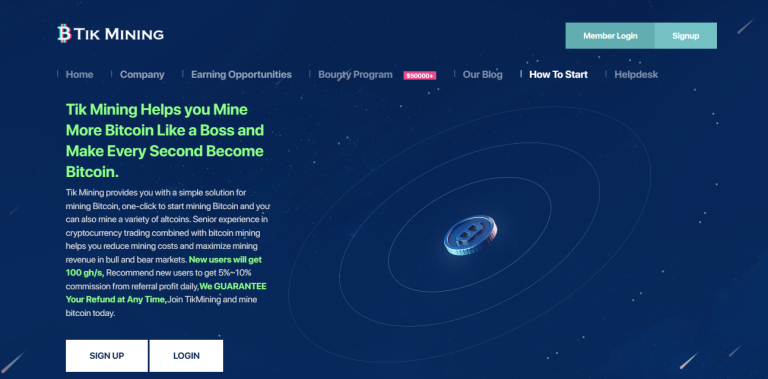 Tik Mining is a crypto mining platform that claims to offer high returns on investment. However, there are a number of red flags that suggest
Read More »