There are legitimate brokers out there, so it is important to research and choose a reliable one. This article focuses on Trader Online, a broker that has been making waves in the trading community. We will analyze their credibility, services, and what their previous customers have to say about them. Read on to find out if Trader Online is as trustworthy as they claim to be.
Company Overview
Trader Online is an online trading platform that promises its users lucrative investment opportunities. The financial services are offered by Zolarex Ltd, which has the company number 78978 and is based at the Trust Company Complex, Ajeltake Road, Ajeltake Island, Majuro, Republic of the Marshall Islands MH 96960. Zola Ltd, business number 203876075, runs the website. Their registration office is at Sofia 1000, Sofia District, Sofia Municipality, Todor Aleksandrov Blvd., 8, Bulgaria. Ul. Pirotska No. 2 fl. 4, Apt. Office No. 12 is the business address.
Does Trader Online Have Any License?
Furthermore, Trader Online does not hold any license or regulatory approval from reputable financial authorities. This further adds to the suspicion surrounding the company.
Is Trader Online Regulated By Any Authority?
No, they don't have any regulation from any reputable regulatory organization. Furthermore, Trader. Online was also recently put on a "blacklist" by the Portuguese Securities Market Commission. The CMVM warned investors that TRADER.ONLINE (www.trader.online) was not allowed to do any kind of financial intermediation activity in Portugal, as stated in Article 295 (1) paragraphs a) and b) of the Portuguese Securities Code.
Pros and Cons
While Trader Online may claim to offer a range of services and benefits, it is important to consider both the pros and cons. On the positive side, their trading platform is user-friendly and accessible, making it easy for beginners to navigate. Additionally, they offer a variety of trading products and packages, catering to the needs of different traders.
How Does Trader Online Reach Their Client?
However, there are several concerning factors that potential customers should be aware of. Trader Online aggressively markets its services through various channels, including cold calls and email marketing. This aggressive approach can be seen as a manipulation tactic to lure unsuspecting individuals into their platform. Additionally, they often make unrealistic promises of high profits and fail to provide proper risk disclosures.
Technical Details
Minimum Deposit:
When it comes to technical details, Trader Online's minimum deposit requirements of $250 are quite high, which may deter smaller investors. The minimum deposit amounts vary according to the account type, with the highest level requiring a substantial investment. This can be a significant barrier for newcomers who are looking to dip their toes into the trading world.
Trading Platform:
The trading platform itself offers a standard experience, with a variety of features and tools to aid traders in their decision-making process. However, the spread, which refers to the difference between the buying and selling price, is considerably higher compared to other legitimate brokers. This means that traders may face higher trading costs and potential losses.
Spreads and Leverages:
Leverages, another important aspect of trading, are also offered by Trader Online. However, their leverage levels of 1:200 are excessive and can be a cause for concern. They offer 1-2 pips of spreads on their trading.
Withdrawals and Deposits Methods
Withdrawals and deposits are crucial aspects of any trading platform, and Trader Online offers various methods. However, numerous complaints have been filed regarding delayed or rejected withdrawals. This is a major red flag and raises doubts about the company's reliability and trustworthiness.
Previous Traders' Experience
To gain further insights into Trader Online, it is vital to consider the experiences of their previous traders. Many negative reviews and complaints have emerged, highlighting issues with withdrawals, account manipulation, and poor customer service. These accounts should not be taken lightly and should be carefully considered before engaging with Trader Online.
If you have fallen victim to Trader Online or any other scam broker, it is important to seek help and report the incident. We offer free consultation calls and recovery service recommendations to help individuals recover their lost funds. Stay vigilant, and remember to prioritize your financial security.
File A Complaint
Against Scam Broker's
Final Thoughts
Trader Online raises several concerns and lacks the credibility and regulation necessary for a trustworthy trading platform. Potential traders should exercise caution and thoroughly research any broker before investing their hard-earned money.
You Can Read Our Other Scam Reviews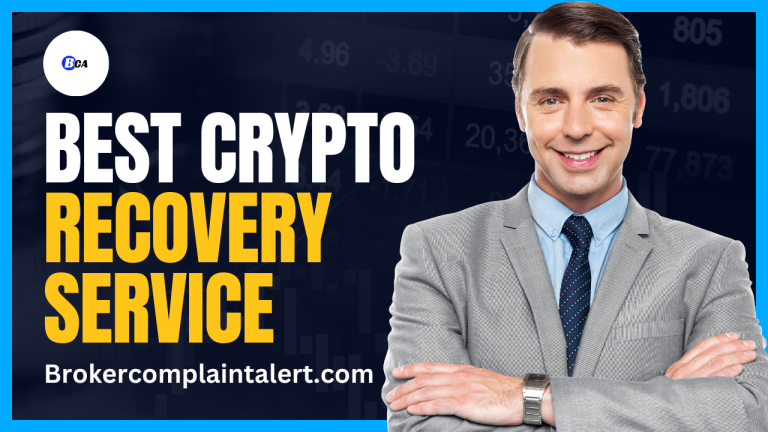 Crypto Recovery: How Can You Recover Stolen Cryptocurrency? In the fast-paced world of cryptocurrency, where fortunes are made and lost in the blink of an
Read More »