In the fast-evolving world of cryptocurrencies, investors are constantly seeking reliable crypto exchange platforms for trading. CCFOX VIP Crypto Exchange claims to offer a seamless trading experience, but upon closer inspection, alarming reports surface regarding its legitimacy. This article aims to uncover the truth behind CCFOX VIP Crypto Exchange and provide readers with a comprehensive review of its operations.
Company Overview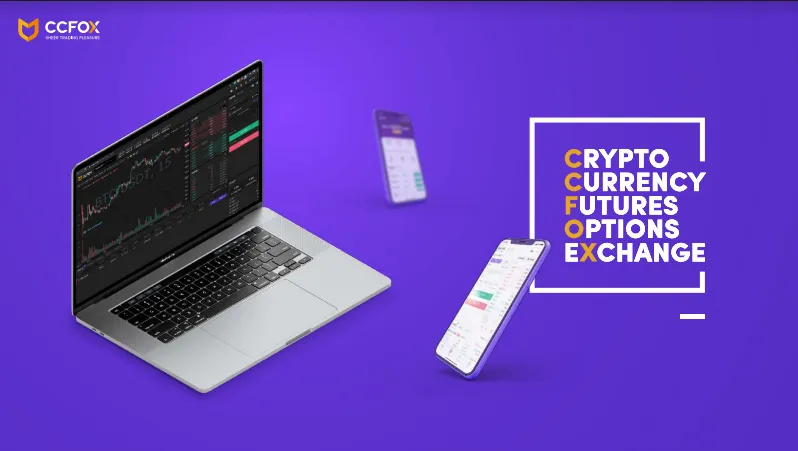 CCFOX stands for "Crypto Currency Futures Options Exchange," founded in 2019 in Singapore. CCFOX VIP Crypto Exchange portrays itself as a reputable exchange platform, promising high returns and exclusive benefits to its customers. They claim they have attractive product solutions in BTC, ETH, LTC, and EOS for their customers.
Does CCFOX VIP Crypto Exchange Have Any License?
Unfortunately, CCFOX VIP Crypto Exchange does not possess any valid license. They claim they are located in Singapore, but we did not get any license information from the Singapore authority.
Is CCFOX VIP Crypto Exchange Regulated By Any Authority?
CCFOX VIP Crypto Exchange operates without any regulation from recognized authorities. They claim they have the MSB regulatory license in the United States and Canada and VerifyVASP Certification in Korea but not any regulation from Singapore where they are based.
Also , the registration from MSB is not counted as a regulation. This is just a registration as a business that can be found online. 
 Pros and Cons:
While it is crucial to present a balanced account, the drawbacks far outweigh the benefits in the case of CCFOX VIP Crypto Exchange. Some potential pros include a user-friendly interface, a variety of cryptocurrencies available for trading, and competitive leverage options. 
However, the cons encompass overarching issues such as the lack of proper licensing, regulatory supervision, and negative feedback from previous traders.
How Does CCFOX VIP Crypto Exchange Reach Its Prey?
CCFOX VIP Crypto Exchange employs deceptive marketing tactics, reaching potential investors through unsolicited phone calls, misleading advertisements, and spam emails. Their persuasive techniques often target inexperienced traders, enticing them with promises of quick profits and exclusive offers.
Technical Details 
CCFOX VIP Crypto Exchange operates on a web-based trading platform. While it offers convenience for traders, the lack of transparency raises concerns about the platform's security and reliability.
Minimum Deposit:
We cannot get the minimum deposit information as their website is not currently available. It is imperative to note that a higher minimum deposit can be a sign of a scam.
Trading Platform:
The platform claims to offer a user-friendly interface with various trading tools and indicators. However, the absence of regulation and licensing undermines the reliability and authenticity of the trading platform.
They also offer their own app, which is also available in the Play Store and App Store.

Spread:
CCFOX VIP Crypto Exchange's spread, which refers to the price difference between buying and selling, is considerably higher compared to other legitimate exchanges. This excessive spread places traders at a disadvantage, reducing potential profits.
Leverages:
The leverage options provided by CCFOX VIP Crypto Exchange are attractive to traders seeking substantial returns on investment. However, it is important to note that high leverage carries high risks, especially when dealing with unregulated platforms.
Packages and Products They Offer:
CCFOX VIP Crypto Exchange claims to offer a range of packages and products tailored to the needs of different traders, but due to their website closing, we cannot grab the information about their packages.
Withdrawal and Deposit Method:
While CCFOX VIP Crypto Exchange offers multiple payment options for deposits and withdrawals, reports from previous traders suggest difficulties in withdrawing funds. In some cases, traders have encountered delays or complete denial of their withdrawal requests.
What Do Their Previous Traders Say?
Feedback from previous traders regarding CCFOX VIP Crypto Exchange is overwhelmingly negative. Many individuals have reported lost funds, poor customer service, and difficulties in withdrawing their money. Such testimonials serve as a cautionary tale for potential investors.

Summing Up – Why Should You Not Trust CCFOX VIP Crypto Exchange?
The lack of proper licensing, regulatory oversight, and multiple reports of fraudulent activities make CCFOX VIP Crypto Exchange an untrustworthy platform for cryptocurrency trading. Investors should exercise caution and seek alternative, regulated exchanges for a secure trading experience.
If Bad Things Happen, Where Can You Get Quick Solutions?
In the unfortunate event of falling victim to a scam, you can contact us for a quick solution. We offer free consultation calls and recovery service recommendations to aid in recovering lost funds. 
File A Complaint
Against Scam Broker's
Final Thoughts:
To ensure the safety of investments and protect against potential scams, it is crucial to conduct thorough research and choose crypto exchanges that are licensed, regulated, and transparent. CCFOX VIP Crypto Exchange's alarming lack of regulation and numerous negative reports should serve as a warning to potential traders, emphasizing the importance of exercising caution and due diligence in the world of cryptocurrency trading.
You Can Read Our Other Scam Reviews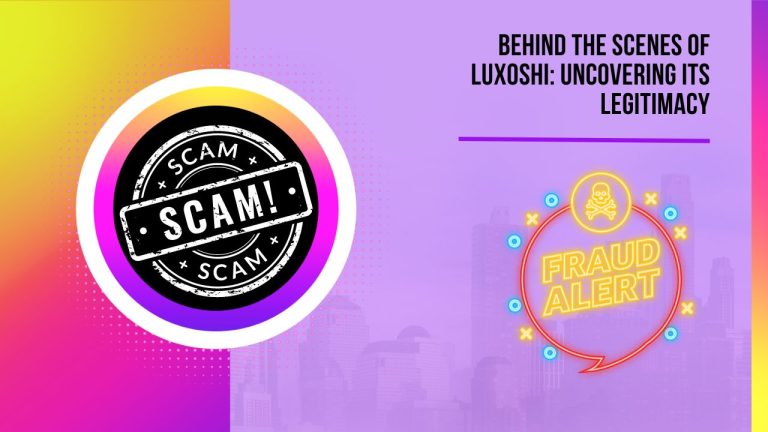 Luxoshi is a crypto airdrop scam broker that claims to offer a variety of services, including trading, staking, and margin lending. However, Luxoshi is not
Read More »