Dexpool is an online brokerage that offers trading in forex, cryptocurrencies, and other financial instruments. However, there are a number of red flags that suggest that Dexpool is a scam broker.
Company Overview
Dexpool is a relatively new brokerage, having been founded in 2022. It is headquartered in Japan, but it is not registered or regulated by any financial authority. This means that there is no government oversight of Dexpool's activities, and traders have no recourse if they are scammed.
Does Dexpool Have Any License?
No, Dexpool does not have any license. A license is a legal document that allows a financial company to operate in a particular jurisdiction. The absence of a license is a major red flag, as it suggests that the company is not operating legally.
Is Dexpool Regulated By Any Authority?
No, Dexpool is not regulated by any authority. Financial regulation is important because it helps to protect consumers from fraud and scams. Regulated brokers are subject to strict rules and oversight, and they must hold client funds in segregated accounts. Dexpool is not subject to any of these regulations, which means that traders' funds are at risk.
Pros and Cons
Pros:
Cons:
Not licensed or regulated

Negative reviews from previous traders

High spreads and fees

The minimum deposit of \$250 is too high

Unprofessional customer support
How Does Dexpool Reach To Their Prey?
Dexpool uses a number of methods to reach potential victims, including:
Cold calling

Sending spam emails

Running social media ads

Creating fake websites and social media profiles
Dexpool's salespeople often use aggressive and misleading tactics to convince people to open accounts and deposit money. They may promise unrealistic profits or guarantee returns. It is important to be wary of any salesperson who makes promises that seem too good to be true.
Technical Details 
Minimum Deposit:
Dexpool's minimum deposit is \$250. This is higher than the minimum deposit required by most other brokers.
Trading Platform:
Dexpool offers a proprietary trading platform. This platform is not well-known or respected in the industry. There have been reports of the platform freezing or crashing, and it is not clear how secure it is.
Spread:
Dexpool's spreads are high. This means that traders will have to pay a higher price to open and close trades.
Leverages:
Dexpool offers high leverage. This can be dangerous for inexperienced traders, as it can lead to large losses.
Packages and Products They Offer
Dexpool offers a variety of trading packages and products, including:
Forex trading

Cryptocurrency trading

CFD trading

Binary options trading
Withdrawal and Deposit Method
Dexpool accepts deposits and withdrawals via a variety of methods, including:
Credit card

Debit card

Bank transfer

Cryptocurrency wallets
What Do Their Previous Traders Say?
There are a number of negative reviews of Dexpool from previous traders. These reviews allege that Dexpool has refused to allow traders to withdraw their funds, manipulated trading prices, and engaged in other fraudulent activities.
Summing Up- Why Should Not You Trust Dexpool
There are a number of reasons why you should not trust Dexpool:
Dexpool is not licensed or regulated by any financial authority.

Dexpool has negative reviews from previous traders.

Dexpool has high spreads and fees.

Dexpool's minimum deposit of \$250 is too high.

Dexpool's customer support is unprofessional.
If Bad Things Happen, Where Can You Get The Quick Solution?
If you have been scammed by Dexpool, there are a few things you can do:
Contact your financial institution to see if they can help you recover your funds.

File a complaint with the financial regulator in your country.

Contact a lawyer who specializes in fraud cases.
File A Complaint
Against Scam Broker's
Final Thoughts
Dexpool is a scam broker. It is not licensed or regulated by any financial authority, and it has a history of defrauding traders. If you are considering trading with Dexpool, we strongly advise against it. There are many other legitimate brokers available that offer better trading conditions and customer service.
You Can Read Our Other Scam Reviews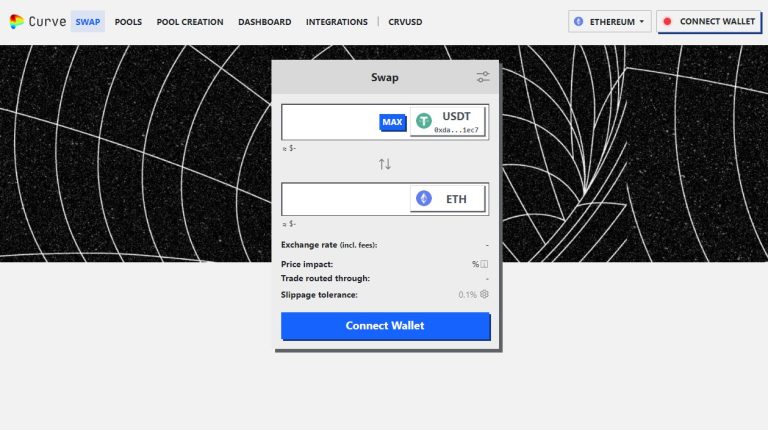 Curve Finance is a forex and CFD broker that claims to offer a variety of trading features and instruments. However, there are a number of
Read More »