ExonTrade, a purported trading platform, has recently come under scrutiny for its deceptive practices and unregulated operations. This article delves into the details of ExonTrade, exposing its fraudulent activities and urging caution for potential investors.
Company Overview
ExonTrade presents itself as a reputable trading platform offering various investment opportunities in forex, stocks, and commodities. They are registered in St. Vincent and the Grenadines. We all know that this location is very well-known for offshore brokers and scammers.
Does ExonTrade Have Any License?
One of the red flags surrounding ExonTrade is the absence of any licensing information, raising doubts about the legitimacy of its operations. The provided registration number is just a confirmation number of directory submission. This is not a legal license.
Is ExonTrade Regulated By Any Authority?
ExonTrade's unregulated status further highlights the dangers of engaging with this broker. Regulated brokers, on the other hand, are subject to strict rules and oversight by recognized authorities, ensuring a level of transparency and accountability that is lacking in ExonTrade.
Pros and Cons:
While ExonTrade may lure potential investors with promises of lucrative returns, it is essential to consider the risks involved. Some pros, such as a user-friendly interface and a wide range of trading options, may seem enticing. However, the cons, including lack of regulation and dubious practices, overshadow any potential benefits.
How Does ExonTrade Reach Their Prey?
ExonTrade is known for its aggressive marketing campaigns, targeting vulnerable individuals through cold calls, spam emails, and misleading online advertisements. They often employ persuasive techniques, preying on individuals' desire to make quick profits and enticing them to invest substantial amounts without sufficient due diligence.
Technical Details
When it comes to the technical aspects, ExonTrade claims to have a minimum deposit requirement of $200 to get started. This seemingly low entry barrier often appeals to novice traders, but it is crucial to recognize the risks associated with unregulated platforms and scrutinize the terms and conditions before investing.
Trading Platform: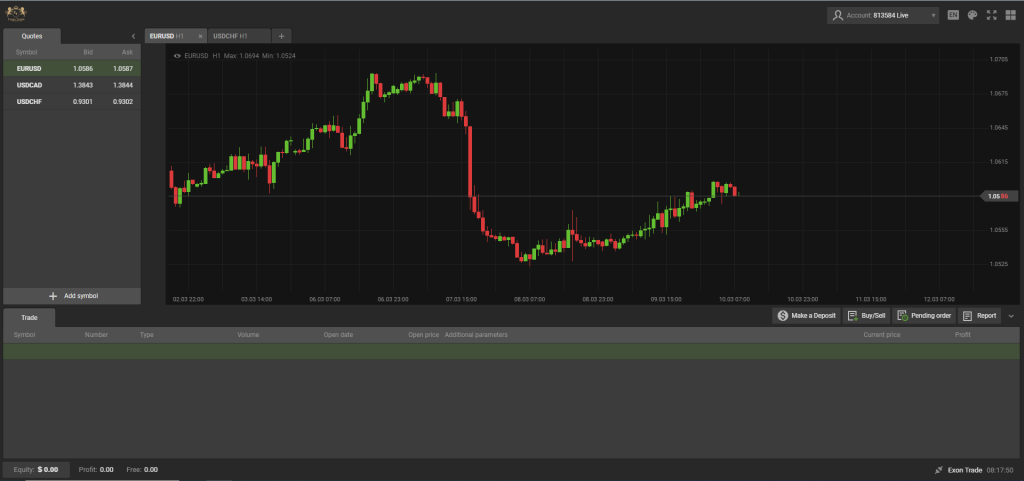 ExonTrade provides its clients with a trading platform that appears sophisticated and user-friendly. They provide a web-based platform. This is a common sign of scam companies.
Spread and Leverages:
ExonTrade offers spreads of 1 and a leverage of 1:100. 
Packages and Products They Offer:
ExonTrade did not disclose any package information for the investors. There is also no option for demo accounts.
Withdrawal and Deposit Methods:
ExonTrade's dubious activities extend to their withdrawal and deposit methods. They only accept BTC as their deposit and withdrawal method. It is questionable why this broker uses only one method.
What Do Their Previous Traders Say?
Numerous reports and reviews from previous traders highlight the negative experiences they have had with ExonTrade. Complaints of unauthorized transactions, unresponsive customer support, and withheld funds further solidify the suspicions surrounding this broker's legitimacy.
Summing Up – Why Should You Not Trust ExonTrade:
Considering the lack of regulation, absence of licensing information, and numerous reports of fraudulent practices, it is highly advisable not to trust ExonTrade with your investments. The risks outweigh any potential benefits, and engaging with such an unscrupulous broker can lead to significant financial loss.
If Bad Things Happen, Where Can You Get the Quick Solution?
Should you find yourself entangled in the web of ExonTrade's fraudulent activities, seeking professional assistance is crucial. We offer free consultation calls and recommend recovery service providers experienced in helping individuals recover lost funds, providing a glimmer of hope in an otherwise unfortunate situation.
File A Complaint
Against Scam Broker's
Final Thoughts:
ExonTrade presents itself as a reputable trading platform but conceals its true intentions behind a facade of legitimacy. By familiarizing oneself with the warning signs and red flags associated with unregulated brokers, potential investors can protect themselves from falling victim to scams and make informed decisions when choosing a trading platform.
You Can Read Our Other Scam Reviews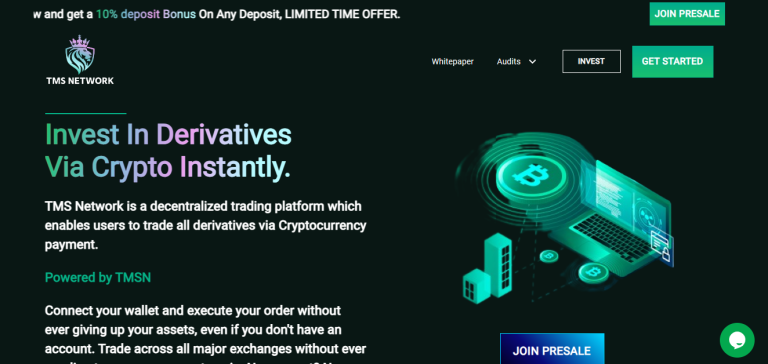 TMS Network is a forex and CFD broker that claims to offer a variety of trading products and services. However, there are a number of
Read More »