An anonymous digital asset trading network called Hotcoin operates on a worldwide scale without any type of oversight or authorization. The fact that the company is improperly overseen and allowed raises a warning about their overall activity right away.
Company Overview
Hotcoin is a global blockchain digital asset international platform. They did not mention their establishment date, their location, or team members. According to their website, they are a one-stop solution service that provides crypto trading, C2C, derivatives, finance, and crypto loan areas.
Does Hotcoin Have Any License?
According to their website, they are one of the leading crypto trading platforms nowadays. But, being a leading crypto trading platform, they should have some licenses. But, we did not find any license information on their website.
Is Hotcoin Regulated By Any Authority?
As they don't have any licenses, it is obvious that they are not regulated by any authority. That means if you invest with them, you will not get any financial security that you might get from a legitimate broker.
Pros and Cons
Pros:
Multiple products and services

Publish regular blogs
Cons:
No license or regulation

No details about team members

No contact address or details
How Does Hotcoin Reach To Their Prey?
Hotcoin's team members mainly use basic tricks to con the target audience. They cold call the target, offer lucrative packages, and show them unexpected returns in a short amount of time. So, if you get a call offering such kind of packages, it will surely be a scam.
Technical Details
Minimum Deposit:
There is no such information available regarding their minimum deposit amount or account opening amount. That means they can charge any amount to their clients whenever anyone wants to perform a trade.
Trading Platform:
Both Basic Spot Trading and Professional Spot Trading are purportedly available from Hotcoin Global. We tested both, even though the website doesn't go into detail about the deal and the distinction. Let us just say that Hotcoin Global only changed the arrangement of the windows that their program contains in order to fool customers. Just like that, they added the label "professional" on it as if regular investors couldn't detect that it was the same bait with a somewhat different appearance.
Spread:
There is no option of spread in the crypto trading platform. We did not find any information about this.
Leverages:
There is no information available for their leverage details.
Packages and Products They Offer
They offer several products and services. There was no option for multiple packages.
Withdrawal and Deposit Method
There was no clear information about their withdrawal and deposit method. Clients of Hotcoin Global have complained about the sketchy, protracted, and unclear withdrawal processes. Given that the firm is an illegal fabrication, this is not in the least unexpected.
What Do Their Previous Traders Say?
Finding user experiences that have been put online hasn't been as fruitful as we had planned. You see, it's very possible that Hotcoin Global's purported popularity is a hoax, just like the services they promote. The most trustworthy site for reviews is TrustPilot, and the profile for Hotcoin Global there is unclaimed and only has a few reviews filed overall. The concerning fact is that they are all disparaging Hotcoin Global as a fraud and are all negative.
Summing Up- Why Should Not You Trust Hotcoin?
In summary, Hotcoin is not the broker that you are looking for your next investment.
If Bad Things Happen, Where Can You Get The Quick Solution?
If you get scammed by this broker, you need to act quickly. You can submit your report to us and we will evaluate your case to provide you with some recovery service recommendations. These will help you to recover the lost funds.
File A Complaint
Against Scam Broker's
Final Thoughts
If you are thinking of trading crypto or NFT from Hotcoin, you will be doomed. There are several other good brokers available in the market. Do your research and go.
You Can Read Our Other Scam Reviews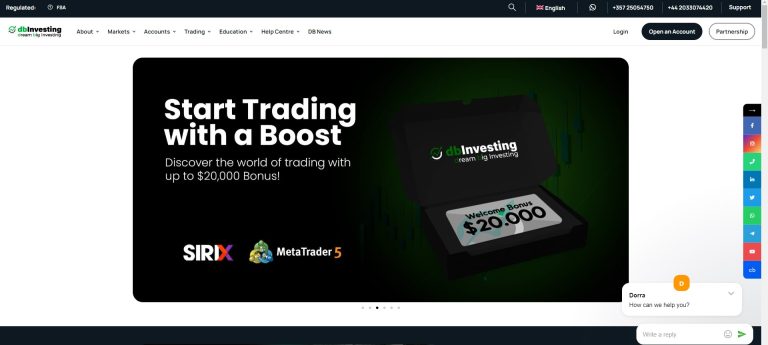 DBinvesting is a forex broker that has been the subject of many complaints and accusations of being a scam. In this review, we will take
Read More »