Cryptocoin Invest is a broker that claims to offer lucrative investment opportunities. However, upon closer examination, it becomes evident that Cryptocoin Invest is a scam. This article aims to provide a comprehensive review of the company and why it should not be trusted.
Company Overview
Cryptocoin Invest presents itself as a brokerage firm specializing in cryptocurrency trading. They lure unsuspecting investors with promises of high returns and innovative trading strategies. However, their true intent is to defraud individuals of their hard-earned money.

If you look at their contact information, you will see their address but no phone contact information. They say this is coming soon. Don't they have any phone number since 2021? Their copyright is from 2021, till then they have not updated their terms.
License and Regulation:
One of the first red flags is Cryptocoin Invest's lack of a proper license. Legitimate brokers are required to be licensed by regulatory bodies, ensuring transparency and accountability. Cryptocoin Invest operates without this crucial oversight, leaving investors vulnerable to fraudulent practices.
Reaching Their Prey:
Cryptocoin Invest employs various tactics to attract potential victims. From unsolicited emails and fake testimonials to social media campaigns, they leave no stone unturned in their pursuit of unsuspecting investors. Their marketing strategies often rely on exploiting the lack of knowledge and experience of newcomers to the cryptocurrency market.
Technical Details:
Cryptocoin Invest's website appears professional and well-designed, intended to convince visitors of their legitimacy. However, a closer inspection reveals several glaring issues. Their platform lacks essential features and functionalities, making trading a frustrating experience. These technical deficiencies further emphasize the scam nature of Cryptocoin Invest.
Minimum Deposit:

Cryptocoin Invest imposes a minimum deposit requirement of $10 to access their trading services. However, this amount is often exorbitant and disproportionate to the services provided. It acts as a deterrent to new investors while also ensuring that individuals who do deposit large sums fall victim to the scam.
Trading Platform:
Cryptocoin Invest's trading platform is deceptive in appearance but lacks the necessary tools and features required for successful trading. It lacks user-friendly interfaces, advanced charting tools, and real-time data updates. These shortcomings make it impossible for investors to make informed decisions, further increasing the likelihood of substantial loss.
Spread and Leverages:
Cryptocoin Invest did not expose the spreads and leverage they offer. They cleverly hide this information from the investors.
Withdrawal and Deposit Methods:
Another major concern with Cryptocoin Invest is the difficulty associated with withdrawing funds from their platform. They impose stringent withdrawal requirements and excessive fees, making it nearly impossible for investors to access their own money. This further establishes their intention to defraud individuals.
Products and Packages

They offer 3 package options for investors. Basic, Starter, and Professional package. They start from $10 to $300. 
Testimonials:
Numerous accounts of disgruntled individuals who have fallen victim to Cryptocoin Invest have surfaced. These testimonials outline experiences of fraudulent practices, false promises, and the inability to withdraw funds. Such accounts serve as a warning to potential investors.
Summing Up:
Cryptocoin Invest is a scam broker that operates without proper licensing and regulation. Their deceptive marketing tactics, lack of transparency, and inadequate trading platforms are clear indications of their fraudulent nature. Investors should exercise extreme caution and avoid entrusting their money to Cryptocoin Invest.
Seeking Solutions:
If you have fallen victim to the Cryptocoin Invest scam, don't despair. Our free consultation calls and recovery service recommendations are available to assist in reclaiming lost funds. It is crucial to enlist the help of professionals who specialize in recovering funds from fraudulent entities.
File A Complaint
Against Scam Broker's
Final Thoughts
The cryptocurrency market presents numerous investment opportunities, but it is essential to be vigilant and wary of scams. Cryptocoin Invest is a prime example of a scam broker that preys on unsuspecting individuals. By educating oneself and seeking expert advice, investors can protect their assets and avoid becoming victims of fraudulent schemes.
You Can Read Our Other Scam Reviews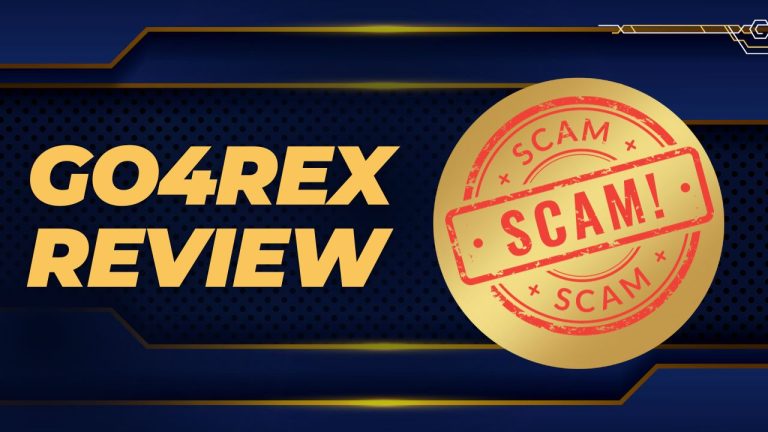 GO4REX is a forex broker that claims to offer a variety of trading services, including CFDs, forex, and cryptocurrencies. However, there are a number of
Read More »