In the chaotic world of online trading, it is crucial to exercise caution when choosing a brokerage firm to entrust your hard-earned money. One such company that has come under scrutiny is GrayScale FX. This article aims to provide an in-depth review of GrayScale FX, analyzing its legitimacy and efficacy as a broker.
Company Overview
GrayScale FX claims to be an online trading platform that offers various services to traders, promising lucrative opportunities in the financial markets. They are located in Vanuatu and founded in 2023. They claim to provide Forex, CFDs on Indices, Crypto, Commodities, and Futures services.
Does GrayScale FX Have Any License?
To put it simply, GrayScale FX does not possess any valid licenses or authorizations from reputable financial regulatory bodies. This lack of licensing raises concerns about the legitimacy and trustworthiness of the company.
Is GrayScale FX Regulated by Any Authority?
No, GrayScale FX is not regulated by any recognized financial authority. The absence of regulatory oversight exposes traders to potential risks and fraudulent activities.
Pros and Cons
Pros:
– User-friendly interface
– Wide range of trading instruments
Cons:
– Lack of licensing and regulation
– Misleading marketing tactics
– Poor reputation based on online reviews
How Does GrayScale FX Reach Their Prey?
GrayScale FX utilizes aggressive marketing tactics to attract potential victims. They employ various strategies such as email campaigns, cold calling, and social media advertisements to lure individuals into opening trading accounts with them. Traders must remain vigilant and skeptical when approached by such brokers.
Technical Details
GrayScale FX emphasizes convenience and ease of use by offering a web-based trading platform. This means that traders can access their accounts and execute trades directly through their browsers without needing to download additional software.
Minimum Deposit:
GrayScale FX imposes a minimum deposit requirement of $250 to begin trading. It is essential to note that while this may seem like a reasonable amount, it is still advisable to exercise caution and thoroughly research the company before investing.
Trading Platform:
The broker offers an MT5 trading platform that claims to offer advanced features and a user-friendly interface. However, it is crucial to consider the lack of regulatory oversight and the potential risks involved.
Spread:
On the con's website, spreads start at just 0.0 pips and there are no commissions at all! Any trader, even one with basic expertise and a strong balance, will not accept such alluring terms.
Leverages:
GrayScale Forex presents its utmost leverage of 1:500 as an excellent trading circumstance for all traders in charge of their risk-taking tactics. 
Packages and Products They Offer
Making a GrayScale Forex login only gives you the option of a single account type: Standard trading account. This account, which is said to have everything a trader needs, is said to provide you access to all the essential features and resources you need to become wealthy overnight.
Withdrawal and Deposit Methods
GrayScale FX offers various options for depositing funds, including credit/debit cards, wire transfers, and e-wallets. However, reports from dissatisfied customers suggest difficulties in withdrawing funds, raising concerns about the legitimacy of their operations.
What Do Their Previous Traders Say?
The testimonies of previous traders raise significant red flags regarding GrayScale FX. Negative reviews highlight issues such as withdrawal problems, unresponsive customer support, and potentially manipulated trading conditions. These testimonials reaffirm the need for caution when considering this broker.
Summing Up – Why Shouldn't You Trust GrayScale FX
GrayScale FX's lack of licensing, regulation, and negative customer experiences paint a worrisome picture for potential traders. Their questionable business practices and absence of regulatory oversight make it a high-risk choice for investors.
If Bad Things Happen, Where Can You Get a Quick Solution?
If you have fallen victim to GrayScale FX or any other fraudulent broker, it is essential to seek expert guidance for a quick solution. Our free consultation call and recovery service recommendations can assist in recovering lost funds and provide valuable insights to prevent future scams.
File A Complaint
Against Scam Broker's
Final Thoughts
Investors must prioritize due diligence and research before trusting any brokerage firm, including GrayScale FX. Regulations and licenses are crucial factors to consider when choosing a reputable broker. Protect your investments by conducting thorough investigations and seeking advice from trusted professionals in the industry.
You Can Read Our Other Scam Reviews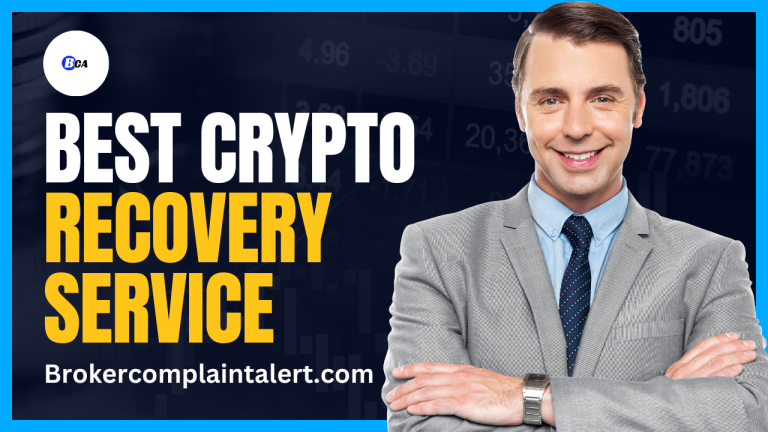 Crypto Recovery: How Can You Recover Stolen Cryptocurrency? In the fast-paced world of cryptocurrency, where fortunes are made and lost in the blink of an
Read More »