PayBack Ltd is an internet-based business that offers its services in cash recovery. Everyone who reads this should heed our advice and steer clear of the business mentioned above. They believe that by providing free consultations, they would be able to identify hopeless situations and focus their efforts solely on those that have a possibility of being successful. They do not behave in this manner. This business will take on any issue, and it will continue to pursue it even when it is obvious that it will not prevail.
About PayBack Ltd
Payback-Ltd is an online fund recovery company with the aim of rescuing people's money lost to fraudulent activities on the internet and uncontrolled Forex trading.
The firm began operations in 2008 and has its headquarters in Israel; it caters to an extremely large number of customers all over the globe. However, they did not have an online presence until 2018, when their website was launched; this begs the question of why they did not do so throughout the preceding decade. They claimed to have extensive experience in combating fraudulent activities on the internet and assisting customers in retrieving stolen money.
Services Of Payback Ltd
Payback-Ltd provides its clients with a comprehensive selection of services. This includes retrieving money that was lost as a result of internet scams and fraudulent trade sites, as well as drawing attention to any legal violations committed by the merchant. But all these services don't provide any proof-of-work. They provided just some regular business words.
Cons committed online
There is more than one way to defraud business owners and dealers using the internet. These include a variety of clever methods for obtaining money from those who may become victims.
PayBack assists its consumers in identifying fraudulent businesses and recouping any money they may have lost as a result.
Cons with forex and binary options
A binary option is a kind of betting with set odds that requires the bettor to either accept or reject a certain offer. Predicting the change in the value of assets and other things might fall under this category. If the forecast turns out to be accurate, the users will get their initial investment plus interest on it. And this is precisely the point at which the con artists modify the reflection of changes in order to guarantee that the traders lose their money.
Cancellations and refunds
Customers have a legitimate justification for requesting refunds using the PayBack website. If a service provider fails to provide its goods or services in any manner, clients are entitled to a complete return of the money they paid for such goods or services.
You Can Read Our Other Scam Reviews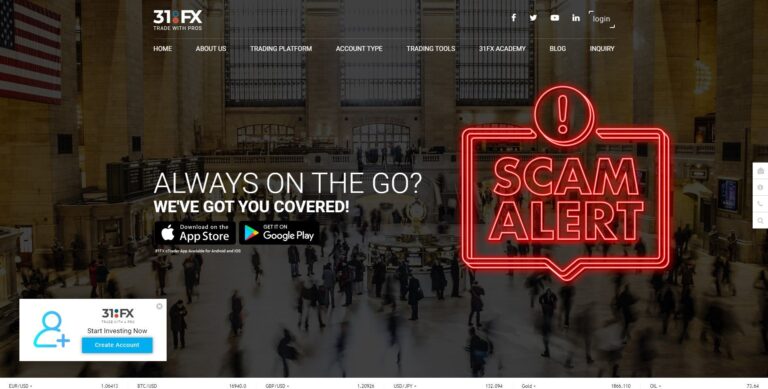 We'll look at the offer that this broker put together for its traders in our 31FX review. Since 2014, 31-FX has been active in the
Read More »
The website of BrisTrades is a total shambles, crammed to the gills with pointless content and ridiculous features. Many aspects of it are damaged or
Read More »
Payback Ltd scam recovery process
The company fights its lawsuits in order to get its customers back their lost money. It proceeds via four processes that, when carried out correctly, provide the most expedient and effective outcomes conceivably.
These include:
Examining each and every facet of the scenario and gaining a knowledge of how and when the events transpired are two important steps in this investigation. In addition to this, it entails having knowledge of all of the persons engaged in the situation, other than the victims.

The next thing that has to be done is to gather the appropriate paperwork so that a solid case can be built against the fraudsters. This may involve requesting copies of the client's bank statements, as well as the transaction details and dates.

After constructing a compelling argument, the business next makes contact with the fraud investigation companies. It is possible that the client's case will need the assistance of the evidence that has been acquired as well as the involvement of banks.

The recovery company makes a claim for compensation on behalf of the customer after successfully showing that the offender is responsible for the crime it committed. It is possible that the patient will make a complete or partial recovery, depending on the circumstances.
Do you think that these 4 steps will happen in a moment? PayBack Ltd. claims just like this. This is not a feasible idea to contact the fraudulent company for asking the funds back. This seems like asking the monkey to give back the stolen thing.
In order for the business to carry out the procedure described above, it is necessary for them to get certain information from the consumer.
These are the following:
Examining the records and statements of the bank.

Familiarity with the names of the companies that are involved.

Maintaining a record of the dates on which the transactions were carried out.

Being aware of the specifics of the deal.

each and every interaction with brokers.
This information undergoes comprehensive analysis in order to provide clients with the greatest possible opportunity of having their funds recovered. The amount of time it takes to solve a problem is often dependent on the specific scenario. PayBack can handle the most straightforward issues in as little as two to three months, however, more complex cases may take as long as six to nine months to be resolved.
Now, the first thing is how much it is safe to provide them with this kind of financial information without any kind of NOC or any agreement. The second thing is solving a 6-9 month-long case in 2-3 months is quite unrealistic. And also, they don't have a proven track record of doing that.
File A Complaint
Against Scam Broker's
Pros and cons of Payback Ltd
Pros:
Detailed contact address

Quick response time
Cons:
No proven track record

Big upfront fee

Low-guaranty success rate

Asking for too much personal information
Warnings
Concerning Pay Back Ltd.'s business activities, the FCA has issued a statement. They "think this business has been delivering financial services or products in the UK without our consent," the report said. With the FCA acting as the always watchful watchdog for any possible dangers, the UK boasts some of the greatest investor and consumer safeguards in the world. Any business that provides financial services to UK citizens must have the FCA's approval. They vehemently warn against doing business with any financial institution that lacks such approval.
The FCA's claim that Pay Back Ltd. is not registered has not been disputed by the FSMA. In a particular warning, they claim that the business is engaging in a kind of recovery room fraud. According to the FSMA, there has been an increase in these frauds over the last several months. According to them, fraud involves collecting a variety of advance payments prior to doing any cash recovery activity and failing to provide the client with any outcomes. This kind of deception is a major warning sign that everyone should steer clear of this business.
Final thoughts
We already clearly showed that our investigation on PayBack Ltd. has come true with two major financial organizations' warnings issued. Before engaging with them, think twice.