There are countless scam brokers out there looking to exploit unsuspecting traders. One such broker is Alephbits. In this article, we will delve into the various aspects of Alephbits, including their licensing status, trading platform, minimum deposit requirements, and customer reviews. By the end, you will have a comprehensive understanding of why Alephbits should not be trusted.
Company Overview
Alephbits presents itself as a leading online brokerage offering a wide range of trading services. However, a closer look reveals certain red flags about the company's authenticity. We did not find any location or contact information online. Their current website is not operating now and all this information was taken from different online sources and forums.
Licensing and Regulation
One of the critical factors to consider when evaluating a broker's credibility is its licensing and regulation. Unfortunately, Alephbits fails to provide any evidence of being licensed or regulated by any reputable authority. 
When we tried to contact them, the group told us, however, that they were officially registered with the US government and that they complied with all applicable trading rules. Independently confirming this assertion, we can attest that ADOGE GLOCAL INC. has been registered as a money service business (MSB) company since June 1, 2022, under the supervision of the Financial Crimes Enforcement Network (FinCEN). This registration number is 31000217382652.
Pros and Cons
To offer a balanced review, we must consider both the positive and negative aspects of Alephbits. While their website did not disclose any good side to describe, the absence of licensing, regulatory oversight, and transparency makes it difficult to trust their operations.
Reaching Out to Their Prey
Alephbits typically employ aggressive marketing tactics to lure unsuspecting traders. They often target individuals through unsolicited phone calls, promising lucrative returns and exclusive trading opportunities. However, these claims are often too good to be true and serve as bait to draw investors in.
Technical Details
Alephbits requires a minimum deposit of $250 to open an account, which is quite standard in the industry. However, they need more transparency and provide detailed information regarding their trading platform, spreads, and leverages. This lack of clarity further raises doubts about their trustworthiness.
Trading Platform:
A reliable trading platform is essential for traders to execute trades effectively. Unfortunately, Alephbits provides no information about its platform. This lack of transparency about its features and functionalities creates doubts about its efficiency and user-friendliness.
Spread and Leverages
Spread refers to the difference between the bid and ask prices of an asset and plays a vital role in determining trading costs. Alephbits provides insufficient information regarding its spreads and fails to disclose its leverage options. This lack of transparency can lead to unexpected costs and hinder traders' decision-making.
Packages and Products Offered
Alephbits claims in their advertising about a variety of trading packages and products, catering to various types of traders. But, when we noticed the online forums, we found there was actually very little option for different packages.
Withdrawal and Deposit Methods
Traders must have confidence in the withdrawal and deposit methods provided by the broker. Alephbits, unfortunately, lacks transparency in this area, making it difficult for traders to understand the procedures and timelines for withdrawals and deposits.
Customer Reviews
Numerous complaints have been lodged against Alephbits by previous traders. These complaints highlight issues such as withdrawal delays, unresponsive customer support, and unexpected hidden fees. Such negative feedback further solidifies the concerns regarding Alephbits' trustworthiness.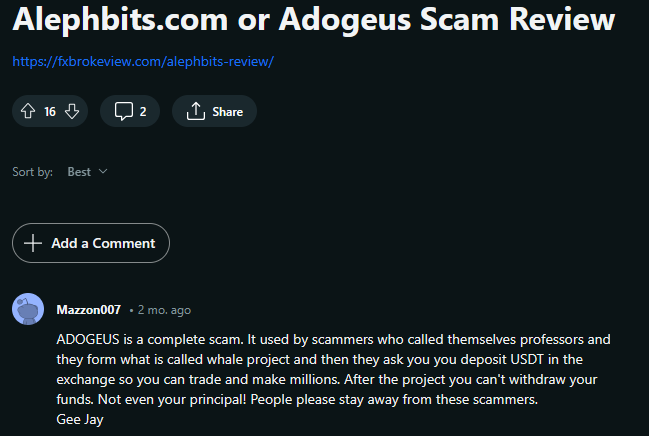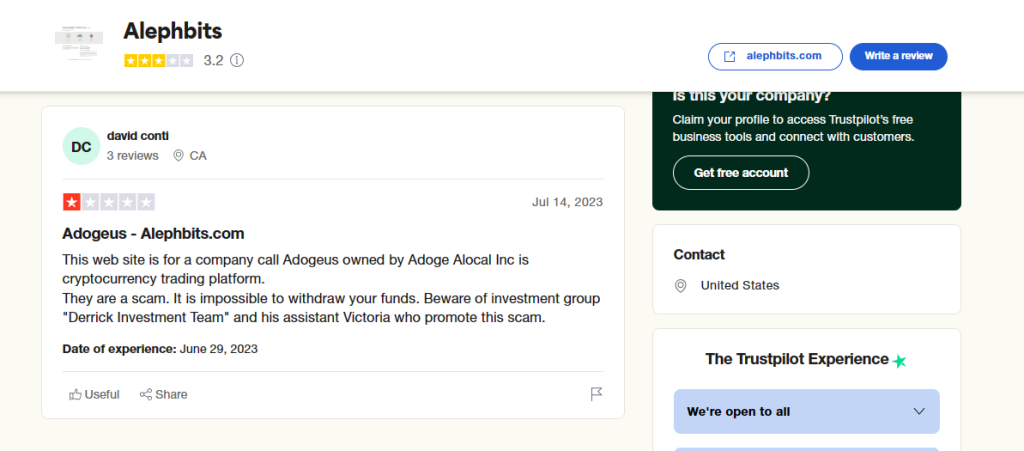 Alephbits presents several red flags that should raise concerns for potential traders. Their lack of licensing, regulation, and transparency, coupled with negative customer reviews, make Alephbits an untrustworthy broker. It is crucial to exercise caution when dealing with such entities to protect your funds and investments.
If you have fallen victim to Alephbits or any other scam broker, seeking professional help is crucial. Our free consultation and recovery service recommendations can assist you in recovering lost funds and taking necessary actions to prevent further harm.
Remember, always conduct thorough research and choose licensed and regulated brokers for a secure trading experience.
You Can Read Our Other Scam Reviews
Lobstrfraledger is a forex and CFD broker that claims to offer a wide range of financial products and services. However, there is a growing body
Read More »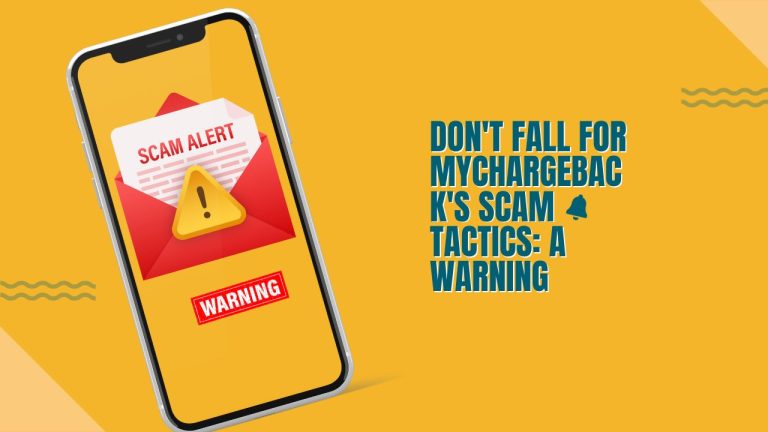 Mychargeback is a company that claims to help people get their money back from fraudulent transactions. However, there is growing evidence that Mychargeback is actually
Read More »
File A Complaint
Against Scam Broker's