In this article, we will provide an in-depth review of TidexPro, outlining its company overview, licensing status, pros and cons, technical details, and feedback from previous traders.
Company Overview
TidexPro claims to have a group of Wall Street quant trading veterans, offering a wide range of financial instruments for traders. However, they did not mention any establishment year or their headquarters location.
Does TidexPro Have Any License?
When it comes to online trading, having the appropriate license is crucial. However, TidexPro raises red flags in this area. Despite their claims of being a legitimate platform, there is no evidence of TidexPro holding an authorized license to operate as a financial service provider.
Is TidexPro Regulated by Any Authority?
Regulation is another vital aspect to consider when investing in an online trading platform. Unfortunately, TidexPro does not seem to be regulated by any reputable financial authorities. The absence of regulation should raise concerns about the security and legitimacy of the platform.
Pros and Cons
It is important to weigh the pros and cons before making an investment decision. While TidexPro may offer attractive features such as a user-friendly interface and a variety of trading options, the lack of regulation, dubious licensing status, and negative feedback from traders are significant downsides that should not be ignored.
How Does TidexPro Reach Their Prey?
Understanding the methods employed by scam brokers is crucial to protecting yourself from falling into their traps. TidexPro seems to employ aggressive marketing tactics, promising high returns and enticing potential investors with seemingly lucrative offers. However, these promises often turn out to be hollow, leaving investors vulnerable to losses.
Technical Details
In terms of technical details, TidexPro requires a minimum deposit to start trading. A closer examination of their requirements can provide insight into their level of legitimacy.
Minimum Deposit:
TidexPro did not mention any minimum deposit amount. They only show the option of opening a VIP account, but there are no details about that account
Trading Platform:
The functionality and reliability of a trading platform significantly impact trading experiences. TidexPro claims to offer a user-friendly and advanced trading platform. However, we found the following basic trading platform on their website.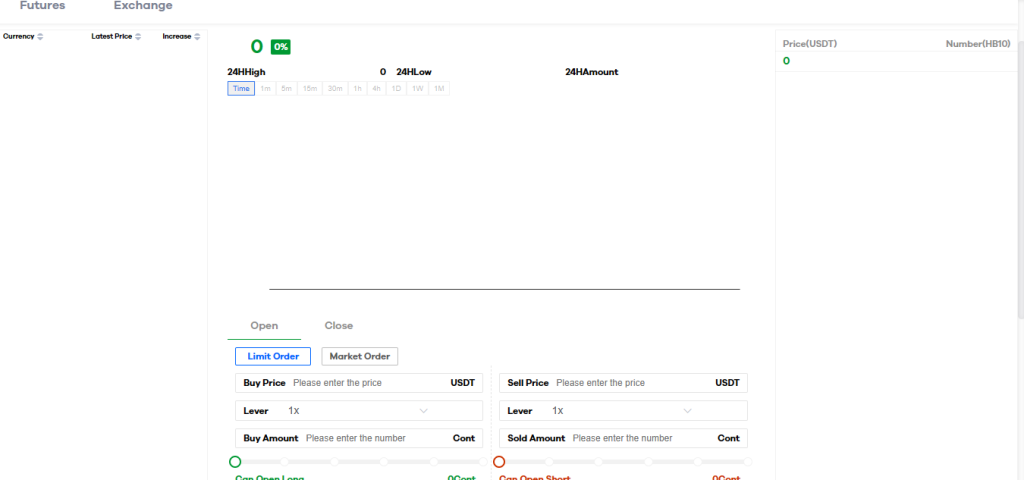 Spread, Leverages, and Products:
Spread refers to the difference between the buying and selling prices of an asset, and levers determine the amount of borrowed funds for trading. Unfortunately, TidexPro's spread and leverage are not transparently disclosed, leaving traders in the dark about their potential risks. Additionally, their product offerings lack diversity and robustness compared to regulated brokers.

Withdrawal and Deposit Methods
Investors should pay close attention to the deposit and withdrawal methods offered by a trading platform. TidexPro provides limited options in this regard, which may lead to inconveniences and delays for traders.
What Do Their Previous Traders Say?
Traders' experiences and feedback play a vital role in assessing the legitimacy and reliability of a trading platform. In the case of TidexPro, numerous traders have reported difficulties in withdrawing funds, delays in customer support response, and questionable practices.
Summing Up – Why Should You Not Trust TidexPro
Considering the lack of regulation, dubious licensing status, negative feedback from traders, and suspicious business practices, it is advisable to refrain from entrusting your investment with TidexPro. The risks and potential losses outweigh any potential gains.
If Bad Things Happen, Where Can You Get the Quick Solution?
In the unfortunate event of becoming a victim of a scam broker, seeking professional professional consultation and recovery services is crucial. Contact us to get a quick help. Our experts can provide guidance and assistance in recovering lost funds, ensuring that you minimize the financial impact of such scams.
File A Complaint
Against Scam Broker's
Final Thoughts
Investing your hard-earned money in the online trading market requires careful consideration and due diligence. TidexPro's lack of regulation, and licensing, and negative feedback from traders raise significant concerns about its legitimacy and reliability. It is always prudent to choose regulated and reputable brokers to safeguard your investments and minimize the risks involved.
You Can Read Our Other Scam Reviews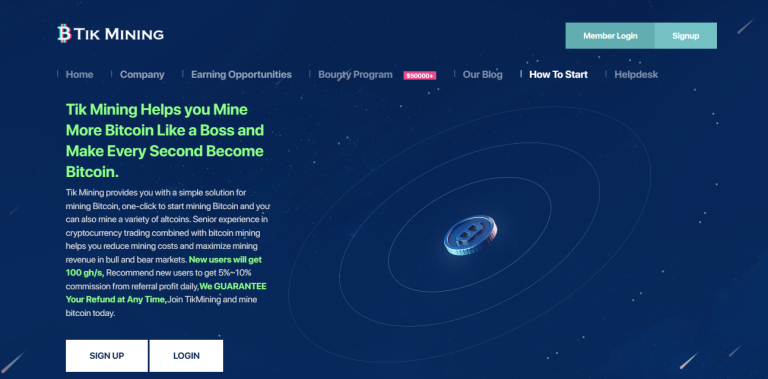 Tik Mining is a crypto mining platform that claims to offer high returns on investment. However, there are a number of red flags that suggest
Read More »