In recent years binary options scams have increased drastically. Those new in this market may become victims if proper knowledge is not acquired. But rest assured, this article will guide you step by step into understanding the binary options and preventive measures.
What do Binary Options Mean?
The Binary Option is a financial exotic option where the payoff is either some fixed monetary amount or nothing in return. This seems like a new speculative market for some people but binary options has existed since 1974. CBOE ( Chicago Board Options Exchange), one of the largest derivatives markets globally, is the founder of binary options. Binary options became primarily available to the public in 2008. Various entities copied the original CBOE asset-type listing.
In Binary Options, you can guess whether the option expires in the money. There are some unregulated binary options allowed by brokers for guessing the money outcomes. Since the betting is just simple yes or no, the name is binary options. Contemporary binary options have an expiration from a few minutes to a week. Most modern binary options platforms focus on a one-day expirations system.
Some common Binary Options available
There can be three primary binary call/put options. These options are as follows-
High/Low Binary Option- In this option, you can bet whether the price will go to a specific price or below a certain range.
Touch/ no- Touch – Here, you bet whether the price will reach the targeted price level at least once before the option expires. The expiration determines the agenda and it won't matter if the price goes up or down after it closes.
Boundary Option- You get to bet whether the price will not reach a targeted level above or below the current traded price. For example, If you bet the prices of the "x" won't go above $10 and below $5, and the prediction is true, you win the bet.
Some Key Points of Binary Options
Here are some of the important key points of the Binary option-
Binary options can be extremely volatile and speculative. The EU and UK have banned it for the past three years.
Since very few legitimate binary options brokers exist, your money is highly risky.
In the market, many companies can help you recover your stolen money. Broker Complaint Alert is one of the companies that can recover the money of fraud victims of binary options.
It is important to do your due diligence and research each binary options trading option. It is also important to find reviews from various users to get honest opinions.
Always have a backup plan, and never risk everything of your savings if you can't afford it.
Binary Options- Is It A Scam or Legitimate Option?
Whether the Binary option is a scam or a legitimate market – this debate has been going on for many years. The main reason is this platform is both legal and illegitimate depending on the country's policy. Although binary options are illegal in Uk and EU regulations, they are still legal in the US market. The ban on binary options is given by the EU in 2018 and by Uk in 2019.
The broad granting of national regulatory approval to many unethical binary options brokers is a major reason for banning in the EU. This approval was set by the dubious nature of CySEC (Cyprus Securities and Exchange Commission)
On the other hand, the US's high regulatory environment makes a safe platform for participating from a compliance standpoint. Since the binary options are more considerate to gambling than speculation, it is considered a true zero-sum instrument.
1. Robot Scams in Binary Options
If you are a day trader familiar with some of the largest seductive and high-frequency trading markets globally, like futures or forex, you must have heard about the robots commonly known as "bots". Binary options robots are used to manage your account. The bot will acquire the information about your account and execute trades on your behalf.
These binary options robots can execute high-pressure sales and false statements on the investment and success rate. It will execute all the data analysis and speculate the market on your behalf.
2. Binary Options Scams through Software
Binary options scam through software falls in a similar field and procedure with robots. This scamming software can be easily run through any web browser. They are often regarded as 'advanced artificial intelligence (AI)' or "machine learning software". This software may seem like an extremely sophisticated algorithm that will generate substantial gains. Many software providers reported high returns from trading using scam software.
3. Binary Options Trading Scams
The number of trading scams in the binary options platform has become a basic event. The irregularities in the market forced the largest regulatory agencies globally to ban binary options. This made many former brokers re-establish their business in countries where the ban does not apply or has no real regulation.
Thousands of unregistered brokers exist worldwide after the broad bans on binary options. In these unregulated binary options, the brokers attempt fraudulent data feeds, which fluctuate the market violently. These fraudulent activities can cause significant losses within the final microsecond of the trading. Using only legitimate and regulated brokers is the best way to avoid such scams.
4. Signal Scams in Binary Options
Signal scams are the most prevalent form of financial fraud and scams in today's market of trading. The scam involves an individual or company that offers to sell trade ideas in exchange for a monthly fee. These trade ideas are known as signals.
These signals are offered through text, mail, or through websites. The most popular chat platform where they sell the signals is Telegram. To make sure you don't become a victim, the best is to avoid the signal providers. Their only aim is to rip off money from you by making you a subscriber.
Tips for Avoiding Binary Options Trading Scams-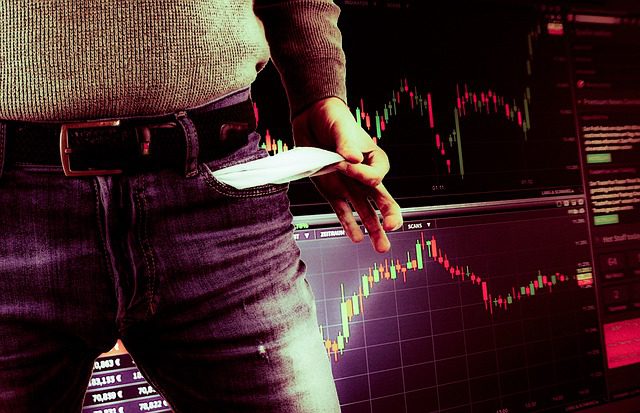 If you are knowledgeable and follow the tips, you can prevent yourself from being scammed. Here are some of the important tricks-
Always use regulated brokers for binary options. For the US, the regulatory agency for binary options falls under the Commodity Future Trading Commission (CFTC). It also falls under the Securities and Exchange Commission (SEC). Legitimate brokers will always openly disclose their license numbers. They will also cite the national agency and website.
Always make sure to do your due diligence. It's necessary to know the platform before investing in it. The best way to reach a verdict is through reading user reviews across various sources. Be cautious of the specific sites on receiving the binary options brokers. Those are mainly designed to push you to a particular or a few selected brokers.
If you find a broker unregulated, it is important to know where he is. It is necessary to know which nation the business is based on.
Test the broker's data if you do not want to risk your whole capital in the binary options. Make sure the data feeds are important and vet the broker. Abnormal price changes near expiry can be suspicious.
Got Scammed And Lost Money In Binary Options? If You Are Worried, Then Here Is What You Can Do!
If you are an unfortunate victim of a binary options scam, it may feel like there is no way to recover it. But that is not true. You can still retrieve your lost money. There are multiple ways to go after the individuals and entities that have scammed you.
There are so many companies that are specialized in retrieving money from binary options scams. Such a company is our Brokeomplaintalert.com. Here you have to file a Complaint. We will assign someone to your case and give our best to retrieve the lost money for you. We work alongside your card company to make an accurate and valid fraud report.
Some Binary Options Scams FAQ
1. Can I Trade Binary Options in the US?
Binary options are legal in the US even though they are banned from the UK and EU. They have overlapping regulatory agency, which is the Commodities Futures Trade Commission (CFTC ) and the Securities and Exchange Commission(SEC )
2. Do binary options robots work?
Yes, there are various reports of binary options robots working successfully. The software will ask you to share your account details and they will trade on your behalf.
3. What does Binary options trade copying mean?
Binary options trade copying services are one of the binary options scams which provide similar schemes like robots and signals. It connects your brokerage account to a "master account" which will automatically trade from the account for you.