Take a look at the broker Global Coin if you want to know what fraud looks like. It's right there in front of you. The website has a bad layout, there is little disclosure of the most fundamental trading conditions, and the overall sense is that you should not become involved. In order to get correct facts on the strategy, read this review of Global Coin.
Overview
The proprietor of the Global Coin Forex brand was never disclosed. As a result, there is no way for us to determine who is behind the hoax. There is no mention whatsoever of the controlling legislation, the legal jurisdiction, or the headquarters. This website could theoretically be accessed from any offshore jurisdiction or any boiler room, and you would have a difficult time tracking its origins if you tried. The firm claims that it has been operating for more than 10 years and positions itself as one of the premier online trading brokers in the industry. To do that, it has to hold the appropriate license.
| | |
| --- | --- |
| Broker Status: | Unregulated Scam Broker |
| Broker Regulation: | Unlicensed Forex Provider / No Regulation |
| Scammers Websites: | global-coin.pro |
| Operating Status: | Active Forex Trading Scam |
| Blacklisted as a Scam by: | N/A |
| Broker Owner: | N/A |
| Headquarters Country: | N/A |
| Foundation Year: | 2022 |
| Trading Platforms: | WebTrader |
| Mobile Trading: | Not Available |
| Minimum Deposit: | $250 |
| Deposit Bonus: | Available |
| Crypto Trading: | Available |
| CFD Trading: | Yes, you can trade CFDs |
| Trading Instruments: | Forex, commodities, indices, shares, cryptocurrencies |
Is Global Coin Regulated?
There is no license present for Global Coin in any way. The business provides no information whatsoever on the location from which its operations are conducted; hence, we are unable to determine who is supposed to be in charge of the company. Despite the fact that there are offshore scam havens that do not control their markets, there are certain nations that have developed trustworthy regulatory structures to guarantee the protection of retail customers of brokerage firms.
As was been seen, there are no regulations whatsoever governing the corporation. This indicates that the individuals behind it are at liberty to spend your money in whichever manner they see appropriate. Unlicensed scam firms are, unfortunately, not hard to come by. There is no lack of them. Criminals take advantage of the fact that there is no control over their actions by sometimes just outright stealing the deposits made by their victims.
Warnings From Financial Regulators
There is absolutely no benefit to investing in unregistered brokers, and doing so is not recommended unless you are interested in squandering your money for no good reason. In point of fact, you would be doing them a tremendous service by providing financial support for other false enterprises if you did so. If you want to trade genuine foreign exchange and contracts for difference (CFDs) with regulated brokers, your search should stop with those brokers who are regulated, particularly in well-known regions such as Europe, the United Kingdom, the United States, or Australia.
To a ludicrous degree, the authorities there are overly meticulous, and they will do all that is within their ability to protect both the rights of users and the credibility of the market business. They have the authority to impose fines on brokers, seek compensation for customers, establish industry standards, and bring about new laws and regulations.
Is Global Coin Can Be Trusted?
No, none of the respectable government authorities provide licenses or oversight for Global Coin's business operations.
They are not forthcoming with information on their location or the identity of the proprietor. The 30th of April 2022 was the first day they registered their domain name.
There is no phone number posted anywhere for this broker to be reached. The only method to get in touch with them is via their support email address, which is [email protected] Global Coin's official website may be found at https://global-coin.pro/. The website address for the trading platform is https://webtrader.global-coin.info/.
What kind of currency pair do they offer?
Trading in the following assets is reportedly available via Global Coin, as stated on the company's website:
Currency trading: EUR/USD and GBP/USD.

Shares: Amazon, Apple, and Google Inc.

Commodities such as gold, silver, and oil.

Digital currencies, such as Bitcoin and Ethereum
Customer Support
A devoted support staff is available for many different schemes, including Global Coin broker. These individuals are employed with the only purpose of ensuring that money will be paid and that withdrawals will not be permitted under any circumstances. After completing the online trading registration process, the welcome desk will get in touch with you as soon as possible and encourage you to make an initial deposit.
When it is finished, you will be given an account manager to work with. This individual will ask you to install any remote access software, such as AnyDesk, TeamViewer, or any other remote access program, and then use that software to get into your online banking account. After this has occurred, account managers will be able to simply move cash out of your online banking without first obtaining your permission.
If you can relate to any of the events described in this account, it is imperative that you lodge a formal complaint as soon as possible.
Trading Method (MT4 or MT5)
The problem with the program is that it is not nearly as advanced as the industry standard, MetaTrader 5, which makes it difficult to use. The platform is devoid of any analytical capabilities and does not support automated trading as the MT5 platform does. Despite this, it is possible that Global Coin is not even trading your money on the site. It is typical practice for offshore brokers to steal the money of their customers and then pretend that the money is being used to make trades, even though this cannot possibly be the case. Stick with reputable brokerages that provide platforms that are similarly reputable!
Metatrader 5, the industry standard trading platform, should be your first and only choice if you are seeking the most effective platform to utilize while you are trading. There is a sound rationale behind why many believe that this program offers the greatest platform available on the market today. It has improved upon all that its predecessor, Metatrader 4, had to offer by taking over the platform and assuming control of it. Access to automated trading was the most important characteristic of the Metatrader platforms, and it was maybe what differentiated them from their rivals the most. This is accomplished via the use of so-called "Expert Advisors," which are essentially trading bots that can be bought and sold on the platform's marketplace and are hosted by the platform itself.
You Can Read Our Other Scam Reviews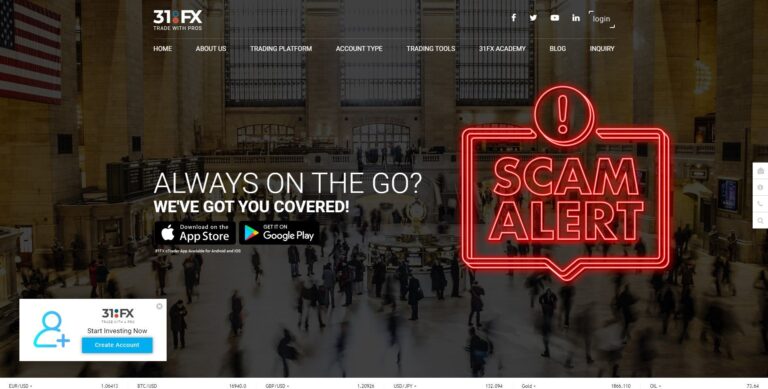 We'll look at the offer that this broker put together for its traders in our 31FX review. Since 2014, 31-FX has been active in the
Read More »
The website of BrisTrades is a total shambles, crammed to the gills with pointless content and ridiculous features. Many aspects of it are damaged or
Read More »
What Do Traders Think Of Global Coin?
Traders from all around the world are not happy with Global Coin. They first get attracted due to the high bonus, but then they get scammed.
What To Do If You Get Scammed?
Notify us immediately if you or a member of your immediate circle falls prey to a Global Coin scam. Broker Complaint Alert has dealt with many similar cases in the past and is familiar with the appropriate response to take in each circumstance.
File A Complaint
Against Scam Broker's
Final Thoughts
Unfortunately, all cryptocurrency deposits are definitely permanently lost. Since these transactions cannot be tracked, whether you receive your money back or not depends entirely on the con artists once they have reached their destination.