A broker called Intelligence Prime Capital, often known as Iprime Capital or IPcapital, purports to enable currency and cryptocurrency trading. Their patented AIA Bot method, which they claim is 97% accurate, may be used for trading.
Intelligence With IPchain and IPcloud, Prime Capital has its own blockchain initiative. Its token is intended to be listed on significant exchanges and allow you to make money through staking.
Is Intelligence Prime Capital legitimate, though? Are any of its products genuine and worthwhile to purchase and use?
Overview
Intelligence prime capital ltd is a trading platform that supplies you with a winning bot. The AIA bot uses Metatrader 4 to do technical analysis and place trades on your behalf (MT4). Investors can trade in currencies, precious metals, and commodities through the firm.
| | |
| --- | --- |
| Broker Status: | Unregulated Scam Broker |
| Regulated by: | Unlicensed Trading Company / No Regulation |
| Scammers Websites: | iPrimeCapital.com |
| Operating Status: | Active Forex Trading Scam |
| Blacklisted as a Scam by: | OSC / BCSC / FMA |
| Broker Owner: | Intelligence Prime Capital Ltd |
| Headquarters Country: | Canada (allegedly) |
| Foundation Year: | 2021 |
| Online Trading Platforms: | MT4 / WebTrader |
| Mobile Trading: | Available via Mobile App |
| Minimum Deposit: | N/A |
| Deposit Bonus: | N/A |
| Crypto Asset Trading: | Available – BTC / ETH / DASH |
| CFD Trading Option: | Yes, you can trade CFDs |
| Available Trading Instruments: | Forex (FX) / Commodities / Indices / Cryptocurrencies (Cryptos) |
You Can Read Our Other Scam Reviews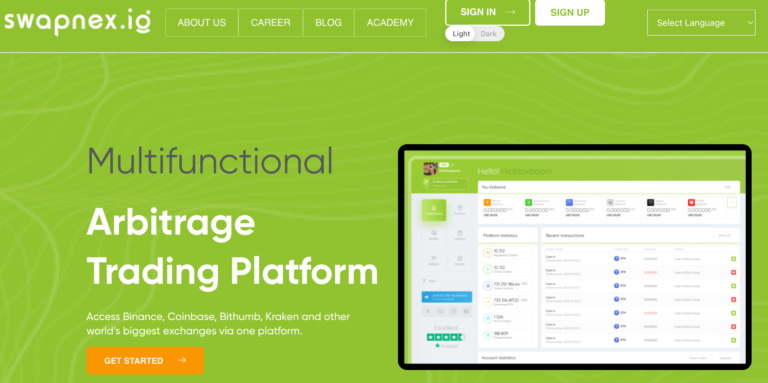 Top Reasons to Avoid Swapnex.io Scam
An Australian cryptocurrency trading platform is called Swapnex. It focuses on arbitrage trading, which is the practice of profiting from price discrepancies across exchanges. Swapnex tracks bitcoin prices across
Read More »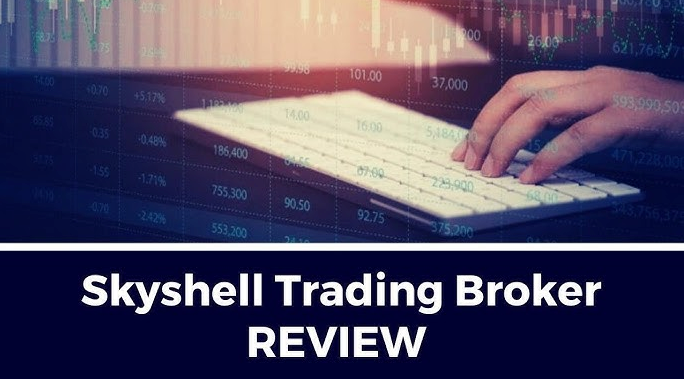 Is Intelligence Prime Capital Regulated?
The validity of Intelligence Prime Capital is the first issue we need to tackle. The first issue is that there is no actual business operating under this name. There are no contact details on the company's official website.
The headquarters of Intelligence Prime Capital is in Toronto, Ontario, Canada. However, the Ontario Securities Commission issued a warning against the firm because it lacks the necessary authorization to offer the public the services it does. In addition, Intelligence Prime Capital has received a warning from the British Columbia Securities Commission. the Spanish regulatory body CNMV.
There is a financial license for Intelligence Prime Capital in Australia from the supervisory body ASIC, but it was given to HLK Group and HLK Group has nothing to do with Intelligence Prime Capital.
Warnings From Financial Regulators
The claim that the company was a member of the HLK Group, an ASIC-regulated organization, was removed from IPrimeCapital's page after the HLK Group published an official notification on its website. Now that you are aware of the type of shady trading scam you are working with.
Trading fraud by IPCapital wasn't overlooked. The FMA of New Zealand, two Canadian authorities, and Intelligence Prime Capital have all received formal warnings that they are nothing more than bogus investment companies.
Is IPS Can Be Trusted?
As we already see that several authorities have warned against their unauthorized activities and fraud, it can be surely said that this platform should not be trusted. Also, their promise of high returns, and no contact information on the website, all indicate the scam organization.
What kind of currency pair do they offer?
The following markets are available for trading with IPrimeCapital broker: Commodities, Indices, Cryptocurrencies (Cryptos), and Currency Pairs (Forex).
Unknown trading parameters include spread and leverage.
Customer Support
As far as we can tell from our study, con artists use a variety of channels to get in touch with both current and new clients. For instance, if you registered with a broker, you can anticipate getting a ton of spam emails touting the newest deals and offers in an effort to persuade you to spend.
Additionally, you'll receive numerous phone calls, and despite your best efforts to block the number, scammers will still be able to contact you.
Trading Method (MT4 or MT5)
According to the website, WebTrader is another option for investors, while MT4 is the trading platform used by IPCapital. However, as was already explained, you won't have access to any platforms.
Yes, MT4 and MT5 may be the greatest software this sector offers, but in the hands of dishonest brokers, they're still a means to deceive you. Once we tried to access the MT4, we realized the platform was "coming soon."
What Do Traders Think Of IPC?
Investors are not happy with IPC. First, they get seduced by seeing a big company profile and then get scammed. Several online forums and platforms revealed their scam activities from rel life stories.
What To Do If You Get Scammed?
If you get scammed by IPC, just report your incident in below form. Our expert team will contact you and will find a way to get your money back easily.
File A Complaint
Against Scam Broker's
Final Thoughts
We demonstrated in this review that Intelligence Prime Capital is an unlawful broker and a fraud. You must avoid doing business with this company.
You may always take advantage of a free demo with a reputable firm if you're interested in legitimate investment. To test things out, you will receive virtual money.