Skyshell Trading promises to be a broker that provides advanced crypto trading prospects as well as the opportunity to trade oil, gas, and gold with the possibility of huge profits and no fees. The broker states that it is subject to FCA regulation in the UK. However, Skyshell Trading is nothing more than a fraud that imitates a genuine, registered broker; in reality, all they have to offer is dubious conditions and exorbitant costs. If you don't want to get robbed, don't put your confidence in this broker.
Overview
Nothing in Skyshell Trading's whole presentation could possibly lead us to believe them. The broker presents a fake license in addition to outright lying about being licensed. Furthermore, they don't even have a trading platform that works.
| | |
| --- | --- |
| Website | skyshelltrading.com |
| Company | Sky Shell Trading |
| Address | United Kingdom |
| Phone | +447868740261 |
| Email | |
| Regulation | Unregulated, Blacklisted |
| Leverage | N/A |
| Headquarters | UK |
| Minimum Deposit | $100 |
| Review Rating | 1/5 |
| Platform | N/A |
You Can Read Our Other Scam Reviews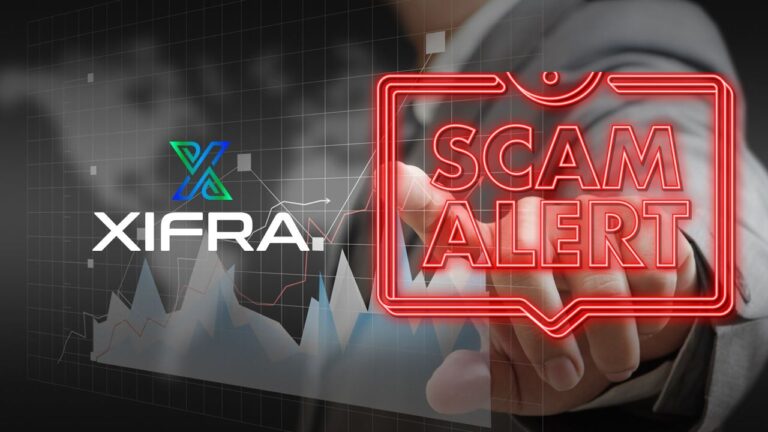 If you're looking for an in-depth analysis of the Xifra Lifestyle program, then you've come to the right place! Because of the services and returns
Read More »
Hello, and thank you for visiting the ZenithBits Company review. An unregulated investment firm that is notorious for stealing from its customers is currently being
Read More »
Is (company name) Regulated?
No, SkyShell trading is not regulated by any authority, though they have a claim that they are regulated by the FCA. They have cloned a reputable business firm SkyShell Wealth Management ltd. and has been blacklisted by FCA.
Clone businesses are a sort of con that use the credentials of legitimate brokers, such as their names, license numbers, addresses, or even logos, to market themselves as legitimate organizations. The con artists at Skyshell Trading want us to think that they are a member of Sky Blue Wealth Management, and they have even gone so far as to post a fake license on their website.
Warnings From Financial Regulators
The Financial Conduct Authority, the organization responsible for policing the UK's financial markets, has placed Skyshell Trading on its blacklist of several shady brokers (FCA). The broker was shown by the FCA to be a duplicate of Sky Blue Wealth Management Ltd.
Is SkyShell Trading Can Be Trusted?
No, they cannot be trusted. SkyShell Trading is worse than just being an unlicensed broker. This broker appears to provide a free service while really charging up to 30% in "tax" on accounts beyond the first seven days. Of course, this development is only mentioned in the small print and not outright. This is a dishonest strategy that offers SkyShell Trading the appearance of legitimacy to handle customer cash any way they see fit.
What Kind Of Currency Pair Do They Offer?
They don't offer any currency pair. They mentioned they are a cryptocurrency and commodity investment platform. They also take stock investments.
Customer Support
They don't have any active customer support service. The number mentioned on their website is not active and cannot be contacted.
Trading Method (MT4 or MT5)
We have searched all around for the Skyshell Trading platform so that we can determine what rights the clients have. But none appears to exist. You will be given the opportunity to invest in a financial product that closely resembles binary options and promises rewards, but you won't get MT4, MT5, or even a WebTrader.
You can know details by reading my article about MT4 vs MT5.
In essence, having a broker account without a platform is useless and pointless.
What Do Traders Think Of SkyShell Trading?
We're amazed that one company can go so far in trying to steal the money after reading Skyshell Trading evaluations. It appears that this firm makes the claim that it provides the finest copy trading and cryptocurrency trading software while allowing you to trade in stocks and commodities.
However, there is no platform and no software, so after your money is gone, there is nowhere else you will be able to observe outcomes other than the phony email report the business sent.
What To Do If You Get Scammed?
Remember that getting your money back would be difficult, if not impossible. If you used a Visa or MasterCard to make your deposit, request a chargeback right away. You have 540 days to do so. Transactions performed in cryptocurrency are fully irreversible, but getting a chargeback on any other payment would be far more difficult.
After informing the authorities, it is not confirmed that you will get your money back. It is better to contact a recovery company such as Broker Complaint Alert by submitting a report to the below form and they will contact you to assess the situation and take the necessary actions.
File A Complaint
Against Scam Broker's
Final Thoughts
In this endeavor, using a reliable service like Broker Complaint Alert is essential since a standard chargeback procedure may sometimes be complicated and drawn out without the proper direction.