Recent news has reported that the newly elected Mayor of New York wants his payment in Bitcoin. This shows how far cryptocurrency has come forward and becoming normalized. But with popularity comes the negative side too. The reports of Bitcoin & cryptocurrency scams have increased drastically.
But rest assured, throughout this article, we will guide you by providing the necessary information to prevent cryptocurrency scams. By following the guidance, you can get your stolen money back successfully.
What does Cryptocurrency Mean?
Cryptocurrency is a digital currency where the transaction and records are maintained in a decentralized system. The system is run through cryptography and has no central authority. In history, Bitcoin came out to be the most successful till now.
After the great recession, the concept of Bitcoin was introduced and designed as a source of value. Bitcoin is decentralized due to blockchain technology and the distributed ledger.
| | |
| --- | --- |
| Cryptocurrency | Market Capitalization |
| Bitcoin | $923.2 billion |
| Ethereum | $470.6 billion |
| Binance Coin | $88.6 billion |
| Tether | $77.4 billion |
| Solana | $56 billion |
| XRP | $46.6 billion |
| Cardano | $46 billion |
| USD Coin | $42.4 billion |
| Terra | $34.1 billion |
| Avalanche | $29.3 billion |
Three Popular Cryptocurrencies
Here are three of the most important and popular cryptocurrencies are as follows-
Bitcoin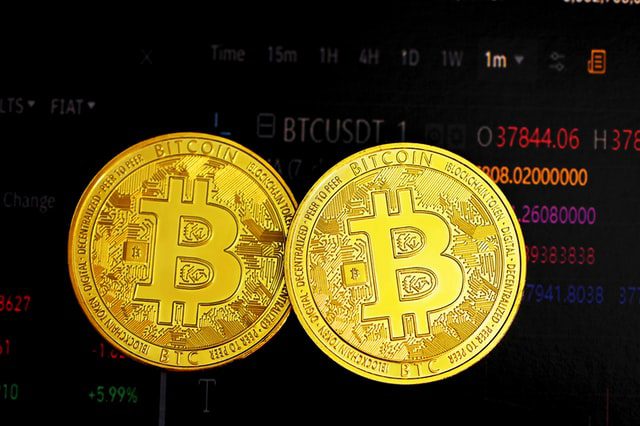 Bitcoin is the most popular and still stands at the top in the cryptocurrency ranking. It regularly fluctuates from 55 to 65% of the total cryptocurrency market capitalization. Bitcoin got its first Futures contract from the Chicago Board Options Exchange (CBOE) and the Chicago Mercantile Exchange (CME) in December 2017.
The system Bitcoin follows is a peer-to-peer electronic cash system. It is widely popular since it is useful for transacting value outside the traditional financial system.
Ethereum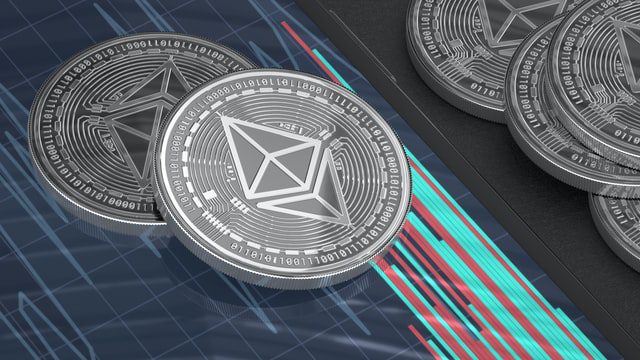 Ethereum is known as a second-generation blockchain and cryptocurrency. The position it holds in the cryptocurrency market is second. That is why Ethereum is the most important "altcoin." Here, altcoins are every other cryptocurrency besides Bitcoin. The value of Ethereum is one-third of Bitcoin.
Fortunately, the popularity of Ethereum is increasing daily after the NFTs became a huge hit in social media. To purchase the NFT, a non-fungible token, you need to have a wallet authorized by Ethereum.
Ripple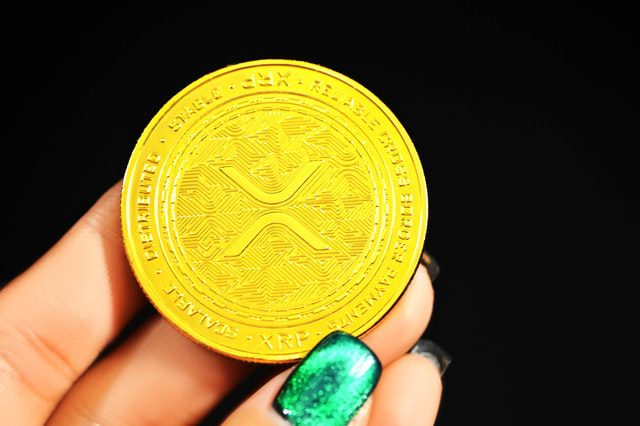 Ripple gained popularity in the crypto market after 2018. The main agenda of Ripple was to replace the SWIFT system for transfer payments. But unfortunately, Ripple is widely used for cryptocurrency scams. Even the market cap globally for Ripple ranked third. It had become a candidate for scrutiny by the US SEC.
Ripple is charged with insider trading, deceiving investors, and offering unregistered securities. People became aware of the dangers of cryptocurrency scams through Ripple.
Also, you have to have the ability to identify fake cryptocurrency. Otherwise, your money will be lost. So get some knowledge about – How to Identify Fake Cryptocurrency?
Key Points to Note Down for Cryptocurrency
Cryptocurrencies are a brand-new asset that provides a wide scope of investment opportunities. But at the same time, it has a substantial risk added.
Never trust the promises of quick wealth. Most can result in scams.
Always do proper research and investigate wallets, websites, and information.
Never put all your capital into the investment if you can't risk it.
Cryptocurrency-  Is it a Scam?
The market of cryptocurrency is like a rollercoaster ride. You never know when the ride will fall suddenly. It is important to work with a virtual currency platform that is certified and reputable as well as regulated.
And if we are talking about known, respected, and trusted platforms, then Coinbase comes first in mind. Besides Coinbase, there are other notable and trustworthy crypto exchange platforms. These are – Kraken, Binance, Bittrex, Bitsmap, etc.
1. Scams through Bitcoin Mining
Through mining, cryptocurrencies like Bitcoin are created. The process is known as Proof of Work. For mining, you need significant computation power to complete highly sophisticated algorithms. The mining process helps record transactions on the distributed ledger through computation.
But the main problem of mining is it takes a lot of time to complete the process of adding "blocks'' to the "chains." And since mining requires time, power, infrastructure, and resources, many scammers seek for investors to invest in the mining project and get the passive income running.
2. Scams through Bitcoin Wallet
Like Bitcoin, every cryptocurrency has digital wallets. A wallet consists of two keys- a public key and another private key. The public key is nothing but an address for sending something. And a private key gives the access to spend or send your cryptocurrency.
The scammers will try to get hold of your private key, which is highly confidential. None of the platforms or exchanges will ask for your private key. So always be alert if anyone is asking for your private key.
3. Pump and Dump Scams in the Cryptocurrency Platform
Pump and Dump scams are almost endemic in the cryptocurrency platform. This process involves an individual acquiring a large amount of alt-coin to increase the value and encourage people to buy. Through social media, pump and dumb operators utilize their campaigns.
Once the price rises, the operators sell all the alt-coin at a high value. Here the common people who just invested their capital suffer the consequences of rapidly falling prices.
4. Pyramid Scheme in the Cryptocurrency Platform
The pyramid scheme in cryptocurrencies is similar to the Ponzi schemes we see in any market. If you want to learn more about the pyramid scheme in the cryptocurrency space then best to look at Onecoin.
The fraudster will capitalize by targeting new entrants and making them believe they will get rich overnight.
5. ICO Scams/Exit Scams in the Cryptocurrency Platform
The full meaning of ICO is Initial Coin Offering. This is similar to the Initial Public Offering (IPO), excluding the traditional regulatory process. Between 2016 and late 2018, many new cryptocurrencies enter the platform promising to be the next Bitcoin or Ethereum.
The good effect generated millions of initial investments from individuals for the altcoins. But it was a cryptocurrency scam similar to pump and dump but involves an ICO. When the prices increased drastically, an exit scam strategy was executed. This made lots of new entrants lose a lot of money
6. High-Interest Return as a Cryptocurrency Scam
High-yield interest rates have been a growing trend, specifically in the decentralized finance (DeFiVarious sites can) space. Various legitimate platforms offer you to deposit or stake various cryptocurrencies and provide a high-interest rate as a reward. The regulated projects can offer up to 10% for stable coins or 15% for Bitcoin and Ethereum.
But if you see platforms offering higher than 10% to 15%, you must be very cautious. You can become a victim of a cryptocurrency scam if you fall for the trap. It is advised to read the "fine print" even if the entities are regulated and legitimate.
7. Scams in Cryptocurrency Exchange Platform
Very few exchanges were available when Bitcoin and other cryptocurrencies started their journey and became a tradable market. But over time, the exchanges increase, and many are not legitimate. If you are interested, know about – The Two Best Cryptocurrency Exchange.
Many are disguised as fronts and appear like a place to buy and sell cryptocurrency. The exchange owner will wait until many investors deposit a large sum of money. After a large sum of investment is visible, the owner pulls the plug and runs away with the cryptocurrencies.
To check the genuity, there is a site called Coinmarketcap, which classifies cryptocurrency exchange through the honest reported volume or dishonestly reported volume.
Ways To Avoid Cryptocurrency Scams
Always use trusted, regulated, and reputable exchanges.
Consult with experts with experience in this field before investing your money in cryptocurrencies.
You might get offers that promise you to be wealthy overnight. Never fall for those tricks.
Always verify the website and extensively research the people involved in that particular cryptocurrency or exchange. Never get convinced on flashy and sophisticated websites. What's important is to identify what is inside that website.
If you want to buy and sell cryptocurrency in a particular cryptocurrency exchange, ensure it is regulated and licensed.
How To Get Your Cryptocurrency Back After Getting Scammed?
If you have been a victim of a cryptocurrency scam or a Bitcoin scam, then don't panic. Sure, there have been reports of many cryptocurrency scams, and many people got hurt too.
But you would be happy to know that your bitcoin can be recovered even though it is anonymous. Various sites can recover the stolen money for you. Such a company is our Brokeomplaintalert.com here. You have to file a Complaint. We will assign someone to your case and give our best to retrieve the stolen cryptocurrency for you
Some Crypto Scam FAQ
1. Is it possible to get scammed in Bitcoin?
Unfortunately. Scammers and fraudsters exist everywhere, especially when it comes to Bitcoin. So be wary of new opportunities in the investment space.
2. How can you identify a Bitcoin scammer?
The bitcoin scammer will pitch a scheme that will make you rich overnight, which seems too good to be true. This is a cryptocurrency scam.
3. Can you lose investment money on Bitcoin?
Of course! If you do not speculate and analyze the market, you can lose money from the investment over time. There is also another way of losing money on Bitcoin, which is by getting scammed by a fraudster.