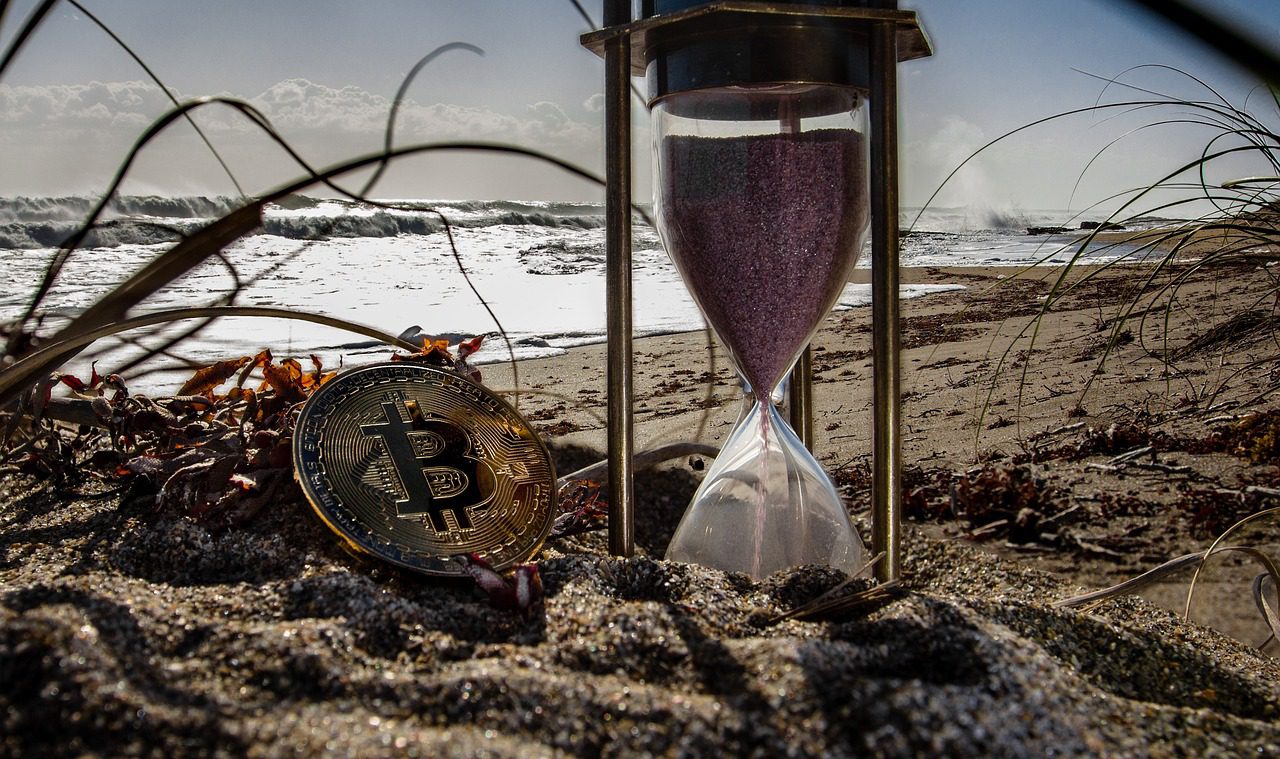 The world went berserk when people realized the potential of cryptocurrency. And why wouldn't they be, cryptocurrency is favored by the people who support decentralization. Users can do transactions without thinking of risking their credentials or identity to the central organization like a bank or central bank. The demand in the crypto market is increasing day by day.
If you want to learn more about cryptocurrency exchange for investing then you have landed on the right article. We will be discussing thoroughly the two best cryptocurrency exchanges available in the market. Since there are hundreds of cryptocurrencies that are available in the crypto market, you might get very confused about which one to rely on. Therefore, we will be also discussing the best cryptocurrency which is reliable and stable. This will give you a better idea of which crypto to look forward to your investment and transaction.
1. Best Cryptocurrency in The Market
The most profitable cryptocurrency in the market is Bitcoin. It has been in the market for the longest and the journey from its origin has been hectic. It is a cryptocurrency that is used for peer-to-peer technology. This is why it has no central authority or banks. It manages transactions issued by the network collectively. It is also open-source and the design is public, for which nobody owns it and everyone can take the part.
Why Choose Bitcoin
If you look at the current value of Bitcoin then you will understand why so many people prefer Bitcoin. The current value of Bitcoin is whooping $65,864.43 and the market cap is $1.427 trillion. This makes cryptocurrency the most valuable in the crypto market.
The cryptocurrency that is in the second is Ethereum which is valued at $4686.97 and the market cap is $554.178 billion. Looking at the difference it is understood that Bitcoin is leading forward from other competitions with a huge margin.
Potential Drawback
It also has some minor drawbacks that come with it. The drawbacks are given below-
Your crypto wallet of Bitcoin has multiple weaknesses that can be used by hackers. The hackers can use the weakness and exploit the money from your wallet.
Since many illegal transactions happen using cryptocurrency, this stereotype affects bitcoin trading severely.  So it is extremely difficult to get a refund if you have done any transaction. You can't also take any legal steps for being the system anonymous.
You have a few ways to get back your stolen cryptocurrency, I mention those ways in another article. You can read that from here – How to Recover Stolen Cryptocurrency?
2. Best Bitcoin Exchange for beginners – Coinbase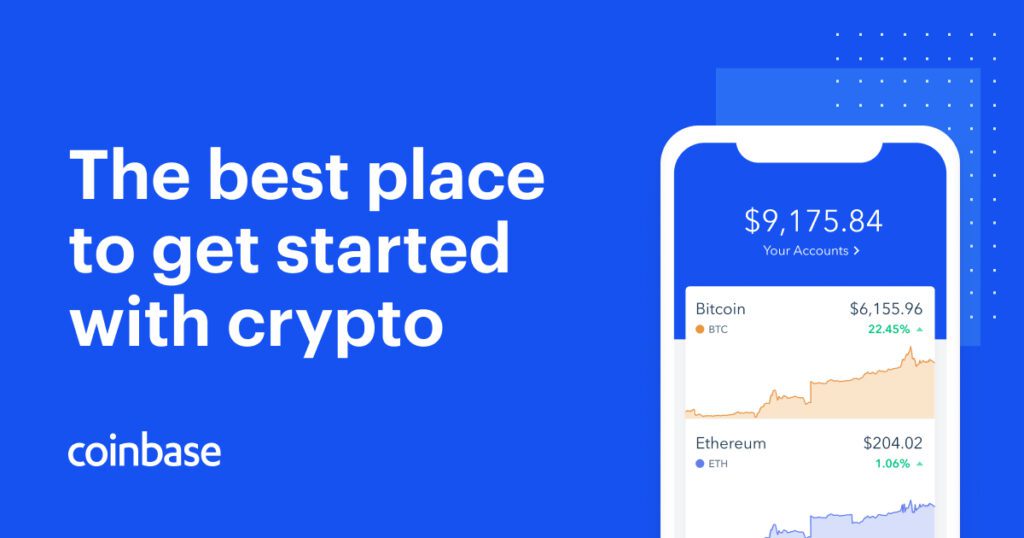 If you saw the news recently, then you will grasp that Coinbase is in the leading position being the best cryptocurrency exchange. It is one of the largest international brokers based in the United States. The exchange platform started its journey in 2012. Since then they have been trying to dominate the Bitcoin broker market. They have developed and expanded being available to over 100 countries.
Why Choose Coinbase for Crypto Exchange
The main reason to choose this platform is that it has everything you need to start your journey to crypto investment. Everything you need to purchase from sale to safe cold storage, all are available here. The interface is very user-friendly and easy to understand.
The wallets that are available in Coinbase are insured and trusted. Also, more than 30 million people use this platform which makes it one of the best crypto exchanges. The reputation it has made precedes itself in the field of the crypto industry.
Minor Drawback
Here are the minor drawback that comes with is platform-
As the platform is very user-friendly, this platform is very expensive to use.
Sadly. Most of the time the local payments are not supported which can be very frustrating for the new users.
Your data will be stored on the American server as it is an American-based company.
The support panels take more time to solve your issue, so if you face any problem you have to wait a long time for the response.
3. Best Cryptocurrency Exchange USA – Binance.US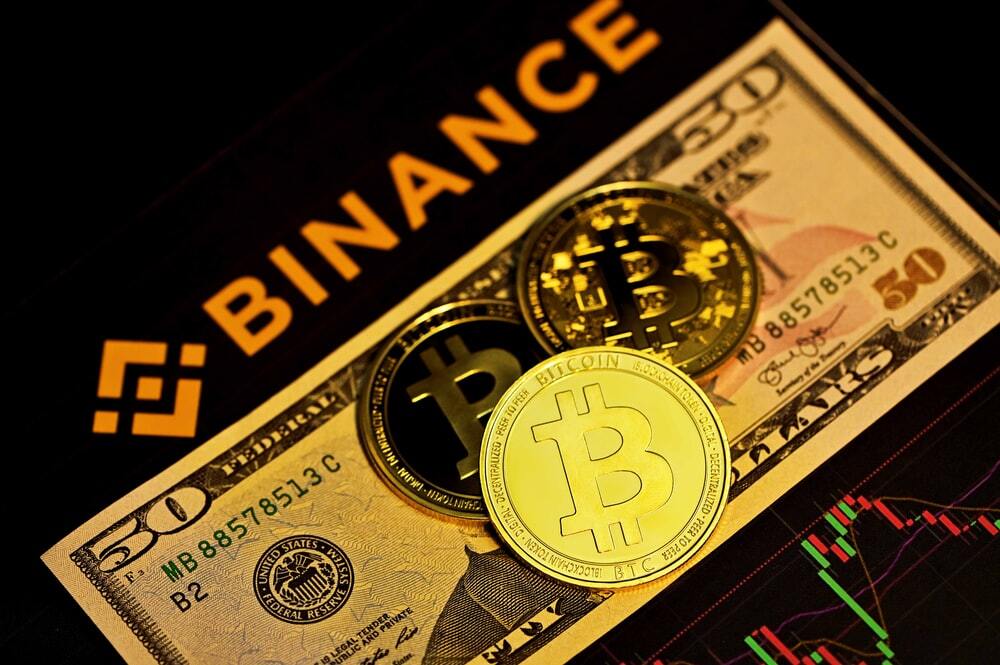 Binance.US has been a promising crypto exchange platform for a long time. A domestic San Francisco-based Binance.US outpost had been made accessible to the global crypto exchange such as Binance. This platform is listed along with the top 10 cryptocurrency exchanges globally and targeted more towards the American end user.
Why American Users Choose Binance.US
On this platform, you will be able to find more than 50 cryptocurrencies available. Their charge for transactions is extremely low. They charge only 0.1% for any transaction and the percentage is even less if you proceed through B&B.Finance.US. Another key thing that this platform focuses on is user security. For which many users of America trust Binance.US to keep their information secure and protected.
The site is easily accessible from any kind of smartphone devices like iOS or Android. Here, the customer issues are accommodated through the medium of emails.
Slight Drawback
Here are some of the slight drawbacks of using Binance.US-
Binance.US is currently offering only 7 coins even though they are exploring 23 additional coins. Compared to Binance, this is very low since Binance is offering up to hundreds of coins.
Still, now Binance.US does not offer the services in New York which is sad news for the New Yorker crypto enthusiasts. The main reason is the regulatory requirements that  New York failed to meet. Along with New York, 12 other states are affected too. The affected states are Connecticut, Alaska, Alabama, Georgia, Hawaii, Louisiana, Texas,  North Carolina, Idaho, Vermont, Florida, Washington.
Before investing you should know – How To Know Which Cryptocurrency Is Scams?
Best Cryptocurrency Exchange App – Binance
Binance app is one of the most trusted crypto exchange platforms. It is known for its transparency within the industry as well as its high levels of liquidity. It supports different languages like English, Chinese, Japanese, Korean, Russian, French, Vietnamese, Dutch, Italian, Spanish, German, Turkish, Portuguese, Polish, etc.
Why Choose Binance App
The first thing to mention is that the app is very user-friendly. You can set up your Binance account in the app in just 5 minutes and trade instantly. It has all the useful features with it. You don't need to verify your identity to start trading. You can instantly withdraw money from your account any time of the day as it offers a 24/7 withdrawal facility.
This makes it easier for you to move funds instantly taking the opportunities in the market. The Binance app has also a built-in chart that is advanced and quick. You can easily access advanced indicators and also see detailed market information at the same time in the app. This app has also an option for getting referral bonuses by sharing the referral code with new users. This is a perfect option for bloggers, website owners also for anyone interested in trading through an app.
It also has a nice feature that allows you to select your favorite chart. This allows you to go back and find the desired section you want to check again. The chat colors are very effective to read charts and you can customize them too. It has also a custom alert option so that you get notified if any of the shares you own is moving down or up.
Some minor drawback
Here are some of the minor drawbacks of the Binance App-
One of the main flaws this site has is that it is not regulated.
It has some bugs and errors which sometimes deny the setup verification process.
Top Crypto Exchanges
Here we will be talking about the 5 best crypto exchange platforms that have gained their popularity by being the most trusted and reliable. These are as follows-
Coinbase– this site is extremely user-friendly for beginners and there is an option for direct purchasing. Also, the exchanges are very straightforward and comfortable. Moreover, it holds 98% of cryptocurrencies offline in cold storage.
Gemini- This is a mobile app that is supported in both iOS and Android. The trading is done in high volume on this platform and it has one of the highest exchange liquidity.
Binance– This app is very flexible on transaction fees as it is set to minimal. This platform has one of the broadest ranges of cryptocurrencies.
Coinmama– This is a popular financial service organized in Israel.  It has various payment methods options and the transactions are pretty quick.
eToro– This platform is very flexible and allows copy trading. It has also the benefit of margin trading by long or short a cryptocurrency pairing.
Cryptocurrency is the sign of a future where everything is set to digitalize. People who understand the potential are leaning more towards it. As a beginner, it is important to know which are my best cryptocurrency exchange so that your money is safe. The crypto market is very volatile and aggressive. So as a beginner it is very important to acquire knowledge of the crypto market.  Choosing the correct cryptocurrency can benefit you in the long run and make you very profitable.