As a forex broker, Velocity Trade claims to make trading simple and secure. However, even a cursory fact check reveals that it is not at all what it seems. The anonymous, illegal website Velocity Trade has a lot in common with the other phony brokers we've examined. Trusting Velocity Trade with your money would be a grave error. See why precisely.
Overview
The broker VeloCity Trade is a standard internet trading scam. The company gave investors fraudulent locations and phony phone numbers while hiding essential information about the owner and headquarters.
| | |
| --- | --- |
| Website | velocitytrade.com |
| Company | VeloCity Trade |
| Address | 1 Lime St, London EC3M 7HA, United Kingdom & 100 Adelaide St W, Toronto, ON M5H 0E2, Canada |
| Phone | +14169139532, +442045483471 |
| Email | |
| Regulation | Unregulated, Blacklisted |
You Can Read Our Other Scam Reviews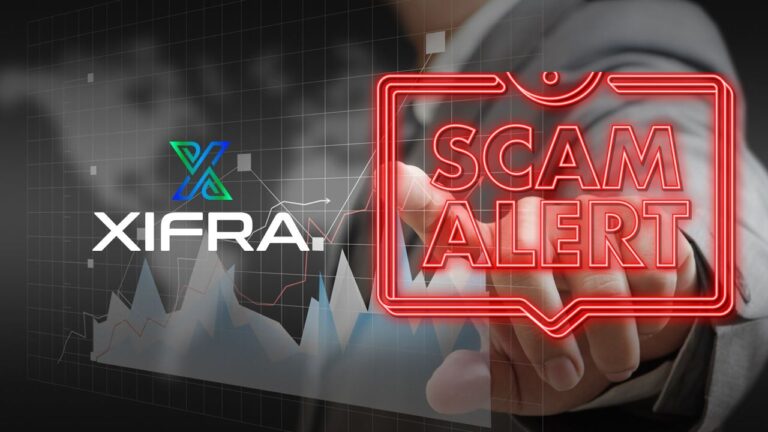 If you're looking for an in-depth analysis of the Xifra Lifestyle program, then you've come to the right place! Because of the services and returns
Read More »
Hello, and thank you for visiting the ZenithBits Company review. An unregulated investment firm that is notorious for stealing from its customers is currently being
Read More »
Is VeloCity Trade Regulated?
VeloCity Trade is not a regulated company nor authorized.
We note right away when we visit this website's homepage that a crucial piece of information is missing: the name of the business that purports to operate this purported broker.
The fact that Velocity Trade does not have the necessary licenses to offer brokerage services in certain regulated areas may be inferred from the absence of a corporate name. The databases of the Financial Conduct Authority (FCA) of the United Kingdom and the Investment Industry Regulatory Organization of Canada (IIROC) do not contain any approved firm with the name "Velocity Trade."
Warnings From Financial Regulators
The following is typically how unlicensed forex brokers operate. They will phone them and use every tactic at their disposal to convince them to pay the initial minimum deposit. They'll make promises such as, "We'll quadruple your original deposit," or "You'll make $100 each day with ease" that seem too good to be true. Please don't believe a word they say! This is a SCAM! After making the initial deposit, users are moved to a "retention agent," a more cunning con artist, who will attempt to defraud them of more funds.
Is VeloCity Trade Can Be Trusted?
No, VeloCity Trade cannot be trusted. When in reality the legitimate website is www.velocitytrade.com, Velocitytradefx.com misrepresents itself as the website for Velocity Trade, the parent business of IIROC-registered firm Velocity Trade Capital, and uses its logo.
What Kind Of Currency Pair Do They Offer?
Here are the categories of accessible assets:
Foreign exchange (currency pairs) like EUR/USD or GBP/USD
Commodities include oil, gas, and corn.
Indicators like the NASDAQ, Dow Jones, and S& P 500.
Shares of Amazon, Apple, and Google.
Customer Support
Their customer service is also fake. The mentioned phone number has not been received by anyone. Only they will contact you when they think they need it.
Trading Method (MT4 or MT5)
The platform lacks the more sophisticated capabilities present in the most popular trading platforms in the market, MetaTrader 4 (MT4) and MetaTrader 5 (MT5), although having the fundamental tools for placing orders, modifying charts, and applying technical indicators (MT5). These platforms have become the norm in the industry due to their extensive feature set, which includes a multitude of customization choices, support for numerous accounts, the ability to create and utilize unique scripts for automated trading, as well as the ability to backtest trading techniques.
What Do Traders Think Of VeloCity Trade?
Their are several traders who are already get scammed by this platform. The IIROC itself declares this platform a scam.
What To Do If You Get Scammed?
There may be a technique or two to get your money back if you previously placed money with them and they refuse to return it, which is quite likely to happen.
First and foremost, you must save the emails as evidence that you have asked them for a refund of your money but that they have refused to do so or have delayed the process unnecessarily.
Typically, con artists convince their victims to utilize cryptocurrencies that forbid returns. Just report the scam the below form and our experts will contact you to consult how to get your money back.
File A Complaint
Against Scam Broker's
Final Thoughts
It was enjoyable for us to write the Velocity Trade review, and we want to save as many individuals as we can from losing their hard-earned money. Before you do any transaction, it is a good idea to carefully evaluate all of the Forex firms and any other company for that matter. We really hope that you have found our Velocity Trade review to be useful.