TriumphFX only provides one basic account type to its customers: a regular MT4 account that is advertised as offering changeable spreads, NDD execution, and leverage up to 1:500.
Additionally, there is a Fund Management Program available for managers and investors, as well as a swap-free account option for traders of the Islamic faith (professional traders).
We don't find anything unique about this offshore brokerage's offerings; the variable spreads it offers are ordinary, beginning at 1 pip for the EUR/USD, the leverage is high, and the minimum initial investment is typical.
Overview
Investors are guaranteed by TriumphFX to trade securely. Customers are given trust by the business. According to the business, it cultivates a secure investing environment to empower customers. Simply opening an account is all that is required. The key concern is whether the organization will fulfill its promise, however. Such platforms often wind up leaving the market too soon.
| | |
| --- | --- |
| Broker status: | Regulated Offshore Broker |
| Regulated by: | CySEC / FSC |
| Scammers Websites: | www.TriumphFX.com / www.tfxi.com |
| Operating Status: | Forex Trading Scam / Possible CFD Scam |
| Blacklisted as a Scam by: | N/A |
| Broker Owner: | Triumph Int. (Cyprus) Limited |
| Headquarters Country: | Cyprus |
| Foundation year: | 2009 |
| Trading Platforms: | MetaTrader 4 |
| Minimum Deposit: | $100 |
| Crypto Trading: | No |
| Trading Assets: | Forex / CFDs / Indices / Commodities |
| Maximum Leverage: | 1:500 (Professional accounts) |
| Islamic Account: | Yes, Available |
| Free Demo Account: | Yes |
| Accepts US clients: | US traders are not accepted |
Is TriumphFX Regulated?
It is recommended to keep aware in case any changes occur with TriumphFX, and it is recommended to avoid trading through its offshore corporation owing to the minimal criteria. Despite the fact that TriumphFX is deemed secure by its CySEC, it is advisable to stay vigilant in case any changes occur. When it comes to doing business online, it is essential to prioritize safety in order to ensure that your assets are safeguarded and protected by the relevant laws and regulations.
Unfortunately,  TriumphFX is a platform that places a strong emphasis on anonymity. It is difficult to recover funds from an entity if one is not familiar with the individuals who are operating it.
In spite of this, some sources identify Hemes Leong as the proprietor of TriumphFX. He is a Singaporean con artist who has spent time serving time in prison in the past. There was a connection between Leong and the Singliworld pyramid enterprise. Ponzi schemes seldom completely disappear from the market without intending to return at some point. They just modify the style of their website and their domain name. It gets simpler for them to steal from additional individuals who are not guilty.
Warnings From Financial Regulators
Financial regulators in Singapore and Indonesia have issued a cautionary note on the business TriumphFX. Putting your money into the program puts you in danger in terrible ways. There are several warning signs about the endeavor.
Is TriumphFX Can Be Trusted?
The simple answer to that question is no. According to the information that we were able to get from traders that work with the TriumphFX broker. It is not unusual for big brokers to have registrations in more than one country. [Citation needed] In the regulatory part of their website, TriumphFX makes the claim that they are registered with the UK's Financial Conduct Authority (FCA), although they are not.
The supplied registration number does not provide any results for any firm, and the company in question is not listed in the register. If TriumphFX pretends to be permitted to provide its services in a location in which they are not authorized to do so, this is a red flag that you may be the victim of a scam.
What kind of currency pair do they offer?
Even though we are not attempting to disparage the broker, we feel obligated to point out that the trading assets that are provided are not very impressive. Clients that have been allocated with the CySEC organization are able to trade, according to the website.
Forex (FX) pairs, including AUD/USD, GBP/HKD, and GBP/JPY, among others.
Silver and gold are examples of commodities.
The broker also offers contracts for difference (CFDs), although these CFDs are only available on precious metals; other brokers provide CFDs on stocks, indices, and a variety of other financial instruments.
As you can see, this broker does not provide the option to trade in shares or cryptocurrencies in their portfolio. We don't see any reason why you should work with this company, whether it's because they want to keep things straightforward and provide specialized services or there's something else going on behind the scenes with this offer.
Customer Support
Every kind of organization has its own set of contact information. Customers are able to more readily access the scheme as a result. Sadly, TriumphFX does its business behind a pseudonym. There is no physical location for the office, no telephone number, nor an email address. It will not be feasible for you to communicate with the company under any circumstances.
You should not do a deal with a broker that does not place a high emphasis on providing an outstanding experience for their clients. Legitimate businesses reply in time. They collaborate with industry experts and are available at the pick of a phone.
Trading Method (MT4 or MT5)
TriumphFX utilizes the MetaTrader4 trading platform, which is widely acknowledged to be the most well-liked choice among seasoned financial market participants. In order to expand the platform's capabilities and bring it up to a higher level of effectiveness, the broker has made some more modifications to the system and added some new applications and functions to it.
As a consequence of the platform's user-friendliness, it is widely appreciated among rookie traders since it is simple enough for them to comprehend. This simplicity of comprehension contributes to the platform's positive reputation. In contrast, TriumphFX has developed both a web platform and a desktop platform in addition to MetaTrader4, which is a desktop platform alone.
We are able to declare that this trading platform is suitable for mobile devices since it can also be utilized on them. Simply installing it from the Playstore and utilizing it will allow you to begin trading regardless of where you are. Those of you who own Apple gadgets may get the program through the Apple App Store now that it has been released.
You Can Read Our Other Scam Reviews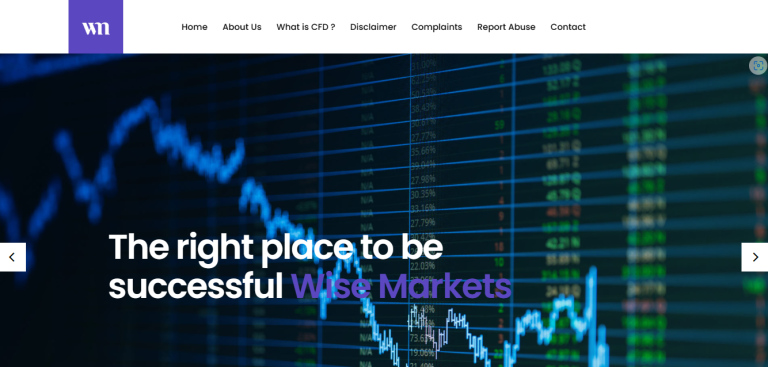 Wise Market is a forex broker that claims to offer a variety of trading services, including forex, cryptocurrencies, stocks, and ETFs. However, there are a
Read More »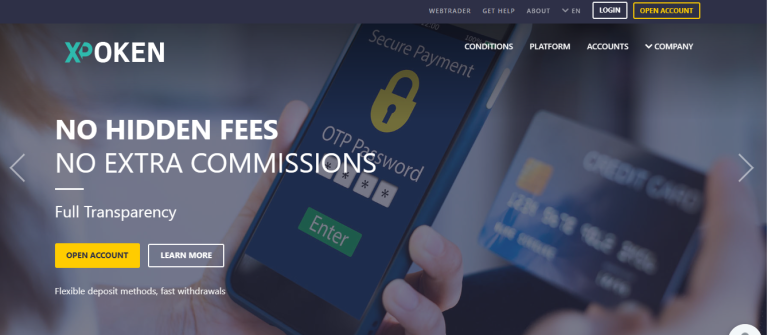 Xpoken is a forex broker that claims to offer a variety of trading products and services. However, there are a number of red flags that
Read More »
What Do Traders Think Of TriumphFX?
In spite of TriumphFX's assertions that it is a lucrative broker, there are no testimonials or reviews from actual customers. The evidence of payment and the audited performance reports have not yet been provided to us. Nevertheless, investors need to be cautious while reading evaluations on the internet.
Criminals that commit fraud are often very intelligent individuals who are adept at using deceptive practices in order to get new consumers. They even pay unrelated individuals to post nice evaluations on their websites. In addition to that, they make use of fabricated endorsements, the majority of which are posted on the company website.
What To Do If You Get Scammed?
If you get scammed by TriumphFX, don't hesitate to contact Broker Complaint Alert. Just submit a scam report. Our expert will contact you. They will provide you with a free consultation and will recommend you the perfect scam recovery service to recover the fund.
File A Complaint
Against Scam Broker's
Final Thoughts
TriumphFX is a business that has received a warning from financial officials in Singapore and Indonesia. You run a high chance of losing everything if you invest in the plan. The business has many warning signs. A blind eye toward them will only have negative effects. A deadly gang of con artists runs the business.